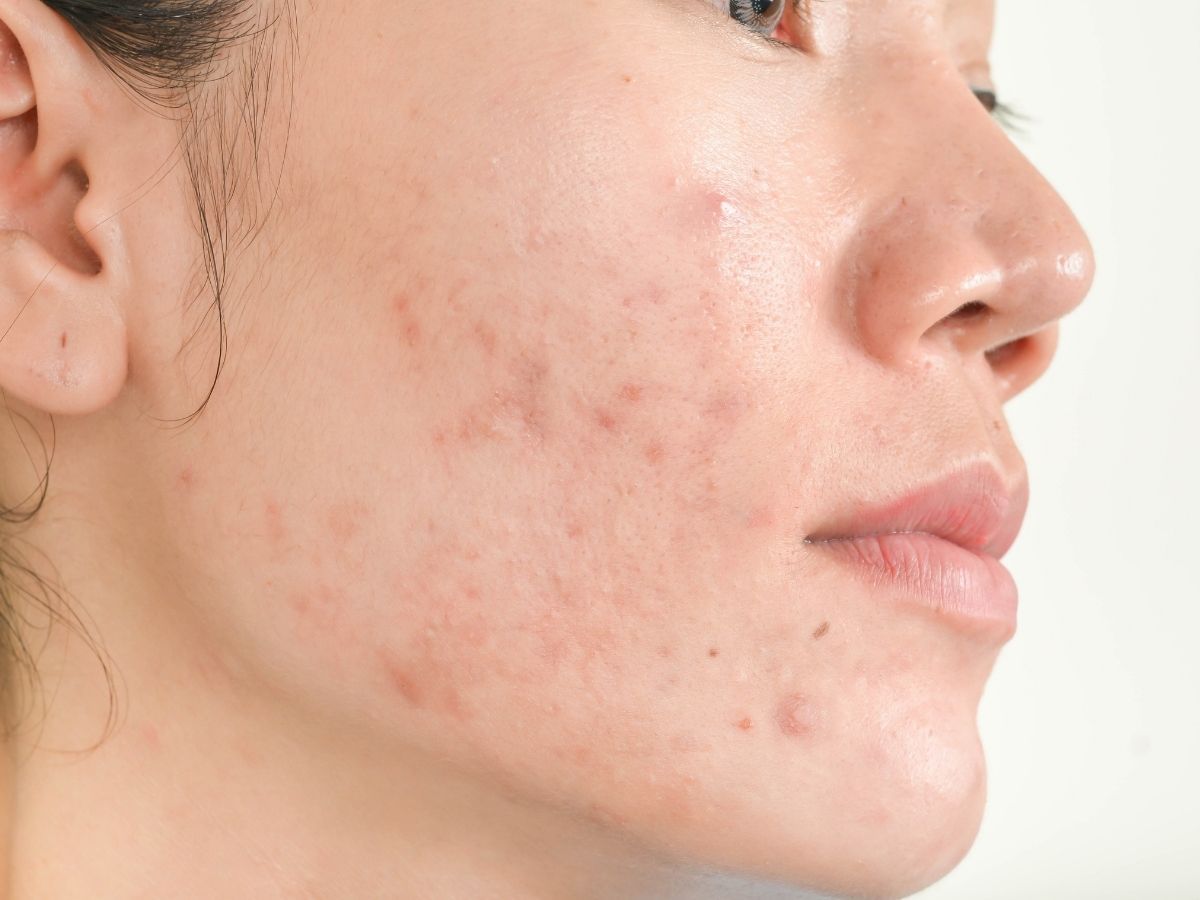 Acne and rosacea are up there with the top ten most frustrating things in life and those who suffer from them have most likely exhausted all possibilities to treat these angry red bumps, however nothing seems to work.
If that is the case, you have most likely never come across azelaic acid. Azelaic acid is the one ingredient that you shouldn't overlook when trying to treat acne and rosacea; here's what you need to know:
Azelaic acid is great for those suffering from acne, pigmentation and rosacea:
Azelaic acid helps to exfoliate the skin according to Dr John G. Zampella and that is why it is perfect for managing acne.
This acid can even help lighten dark spots on the skin, helping to deal with hyperpigmentation by indirectly destroying melanocytes, which are cells that produce melanin.
And it doesn't stop there! Azelaic acid has antibacterial properties that aid in both acne-fighting and calming inflammation. It is also great for all skin types, so you don't have to worry!
Azelaic acid is also considered generally safe to use during pregnancy – but obviously speak to your doctor because everybody is different!
Now we're going to let you in on a little secret; our Flawless Corrective Serum!
Our Flawless Corrective Serum is a gentle, everyday facial serum that fights spots and saves your face! Here at Millionaire Beauty, we've managed to make a powerful serum that is: suitable for all skin types, fight against spots, acne and breakouts. It's anti-bacterial, moisturising and brightening, improving and evening out skin tone to give a smoother look!
Now, we know you are probably wondering: how long for this magical serum to work its magic? Well, why don't you try our 21-day Glow Challenge?
In just 21 days, you will notice your skin looking brighter and clearer and that ladies, is a promise!
To make things even better, Flawless Corrective Serum contains anti-ageing retinol!
Not only does retinol help reduce fine lines and wrinkles, but it also boosts collagen production, unclogs pores and speeds cell turnover. All of these helps to visibly reduce acne, acne scarring and pigmentation problems.
Here are a few more of the benefits that come with committing yourself to the 21 day glow challenge:
Reduces hyperpigmentation
Brightens skin and evens out skin tone
Moisturises and improves elasticity
Antioxidant and anti-bacterial - helps prevent spots and breakouts
Refines pores and removes blackheads
Reduces the production of keratin, a protein that can block pores and lead to acne.
Did we mention that our Flawless Corrective Serum is made with medical grade Azelaic Acid, and that is why it is a miracle treatment for acne, spots and breakouts? But it's also a gorgeous toner that smells of sherbert, gives skin a ZING and sets you up for the whole day!
The key to any good acne treatment is keep it gentle and keep it simple!
Whenever you can feel a spot coming, just dab it on and leave it and it'll calm the skin instantly and stop the spot from forming.
 Once you've committed to this amazing serum, it'll look like you've just had a facial!
How old you are is your business. How old you look is ours!