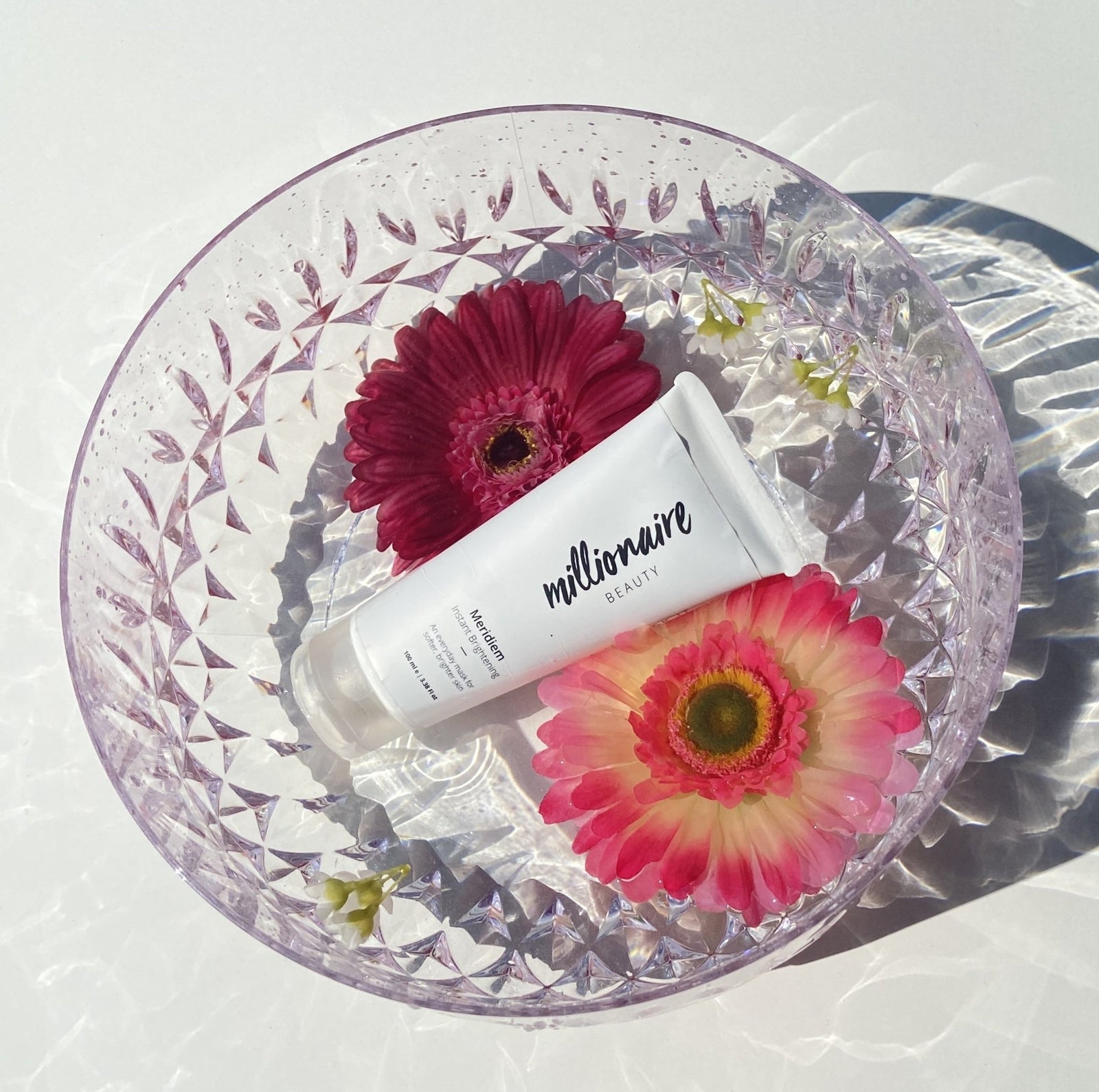 With everything moving so fast nowadays, it's difficult to find time for your skin let alone your yourself. Skincare can be daunting sometimes and that's why here at Millionaire Beauty, our products are so easy to use. That is why Millionaire Meridiem is the perfect solution!
Millionaire Meridiem takes all but 10 minutes of your time! We want all of you lovely ladies to love the feel of your skin and that's why we say: Don't hide it - mask it!
Millionaire Meridiem works wonders for your skin. It instantly brightens and is packed with AHAs and BHAs to leave your skin beautifully soft. Just leave it on for 10 minutes and see the difference, as it penetrates the skin's layers and helps to lift away impurities.
Millionaire Meridiem Instant Brightening Face Mask: 
Gently exfoliates
Brightens and gives a radiance
Improves the skin's natural texture
Softens and smooths - you'll notice the difference immediately
Your skin will gleam with health.
Millionaire Meridiem has been developed with oatmeal and apricot kernel oil to gently exfoliate, Vitamin C to brighten, and organic ingredients that hydrate and soften, your skin really will look brighter and feel baby soft in just 10 minutes!
This face mask is the perfect solution for all skin types! Not only does it make your skin glow, but it also is amazing for anti-ageing and acne skin. It also reduces pores and mattifies your skin!
Get yours here - Millionaire Meridiem!
How to use:
Cleanse your skin using your favourite cleanser
Apply a generous amount to your dry skin
Leave to infuse deeply into the skin's layers. Then gently massage it in, using your fingertips to help lift out impurities. 
Rinse well and pat dry. Use 2-3 times a week for healthy, glowing skin.
Let us know your views on this Magic Mask!
And remember, how old you are is your business, how old you look is ours!