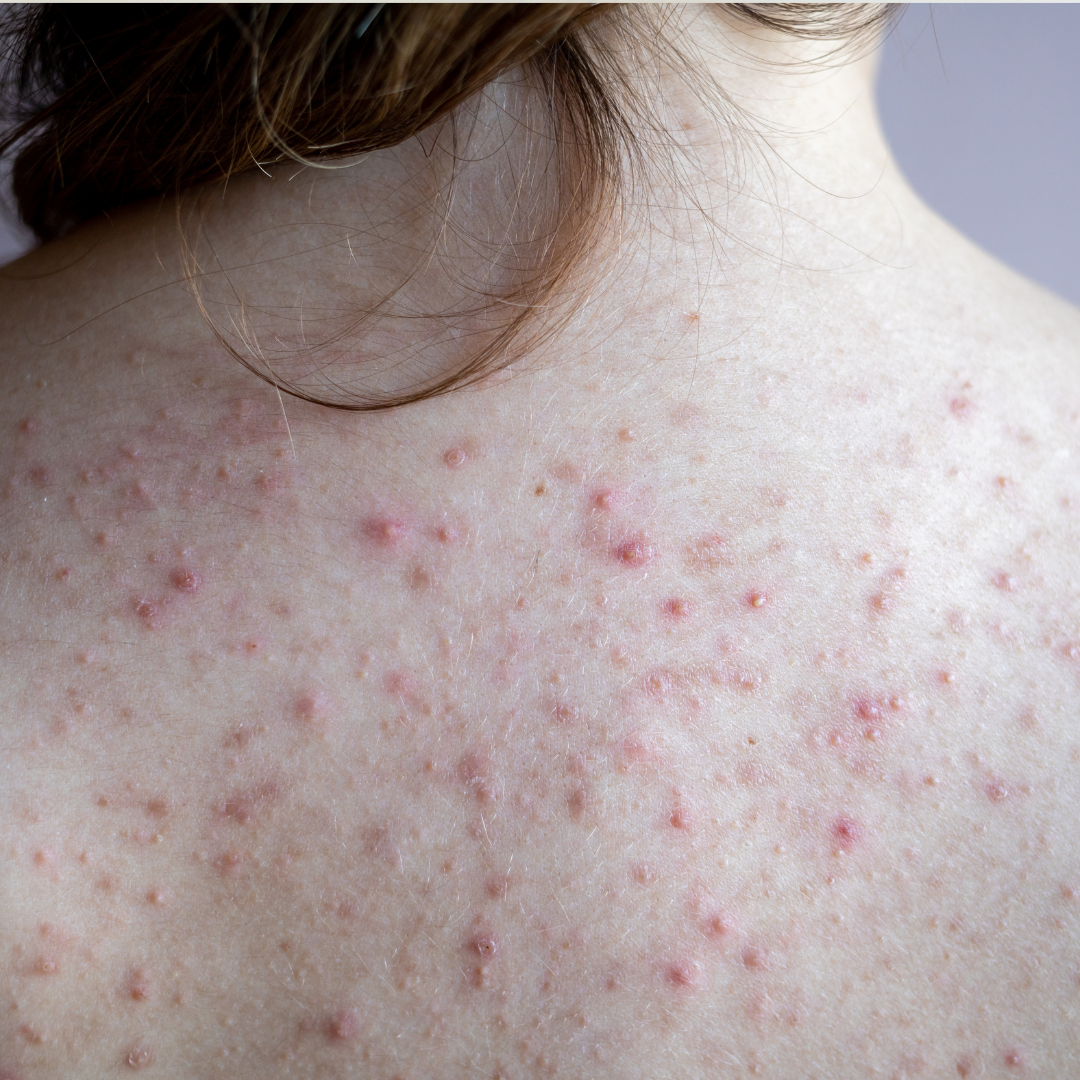 Back acne, also known as "bacne", is pimples, breakouts & redness that forms on your back.
It happens when oil, bacteria, dead skin cells & sweat get's trapped in your skin's pores. Not showering daily, especially after a work out or not changing your bedding enough can worsen back acne. Eating too many oily, fatty foods can also be causing back acne. 
Start a skincare routine for your back which includes cleansing, exfoliating and a medical grade acne serum to tackle your back acne.
Acne, Body acne, Spots on back, Sore spots, Bacne, Spots on back, Skincare for back acne, Routine for acne, Acne serum, Spot serum