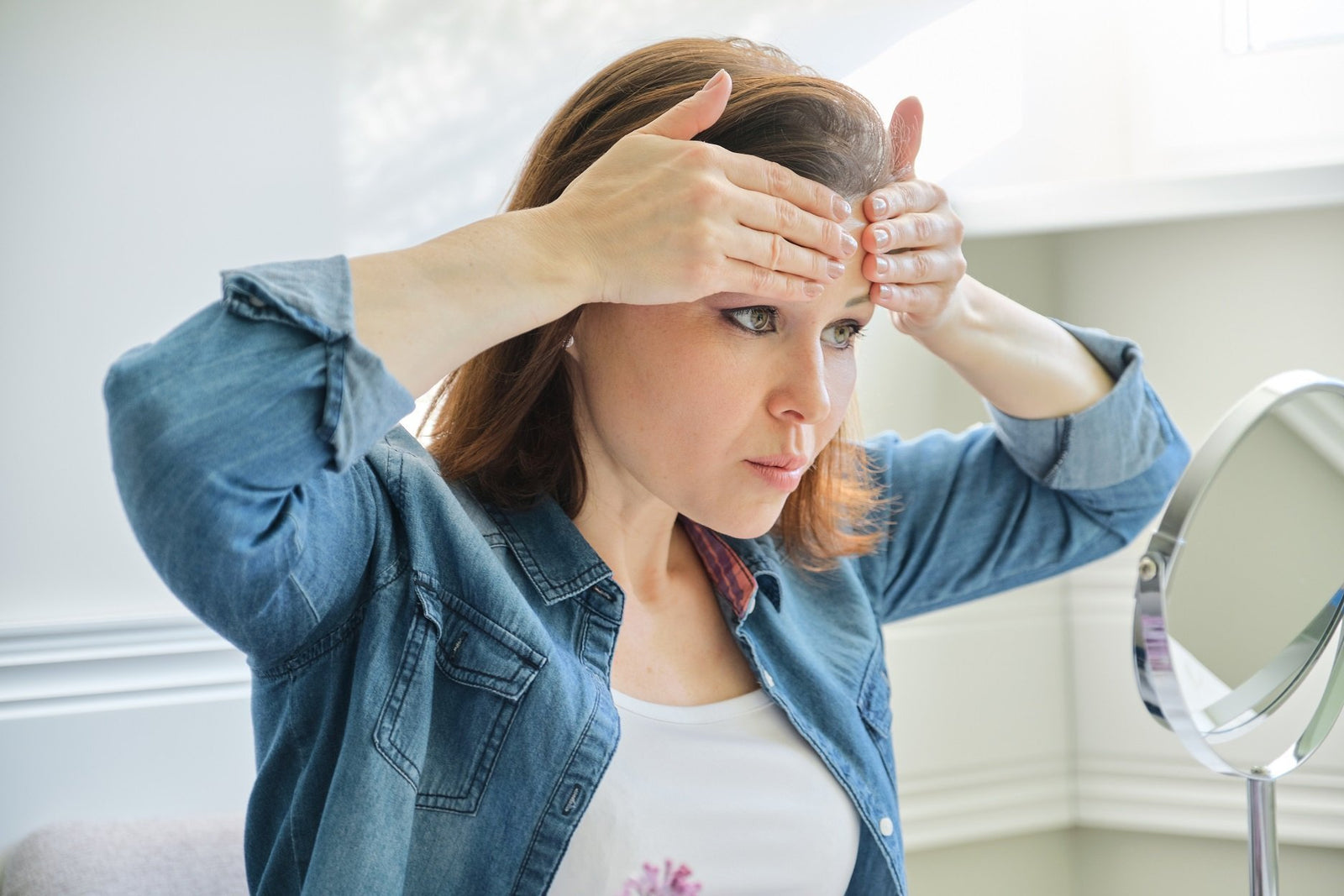 Once you enter you late 30s and early 40s, you should pay a little more attention to your skincare than you did in the past. There an ample number of things you can do in the beginning of your 40s to lead to healthy, glowing skin. It is important to bear in mind the goal is to age gracefully; sticking to a healthy diet and solid skincare routine will lead to that.
So, here are the top 5 things you can do to protect your bodies largest organ, (yes, your skin is considered an organ).
Boosting elastin and collagen production
When entering your 40s, the production level of collagen and elastin starts to slow down. This results in our faces looking thin and sunken rather than full and plump. Eating a protein-rich diet and a sufficient amount of zinc, vitamin C and copper can increase collagen production giving you brighter healthier skin without having to hide it with makeup like so many celebrities in their 40s and 50's these days... 
Article: How to achieve classic Cindy Crawford skin
The lack of collagen, decreases in elastin and decrease in cell turn over combined can be detrimental for your skin, leading to fine lines and wrinkles. Our beautifully creamy Polypeptide Nourishing Moisturiser stimulates our skin to produce more collagen helping to minimise wrinkles and give us a fresher, more youthful appearance. You can use it during the day as a rich day cream, or at night so that it can fully penetrate your skin, working its magic while you sleep.
Match the polypeptide moisturiser with our amazing Matrix DNA, which is the most powerful anti-ageing serum available. The seven unique active ingredients in this powerful anti-ageing serum work together to reduce wrinkles by up to 60%. Matrix DNA lifts, moisturises, protects, illuminates and fights the ageing process, it is the perfect treatment for your skin fine lines and wrinkles.
Exfoliate
To ensure glowing skin all through your 40s, you will have to frequently exfoliate. This will probably be more than you did when you were in your 20s or even 30s. This is because the turnover of new skin cells is much slower than in the past. Our Millionaire Melting Magic exfoliator is the perfect way to brighten and rejuvenate your skin. This golden gel gently melts away dead skin cells, reduces acne scarring and fine lines and wrinkles, and fades away pigmentation and discolouration by working deep into the layers of the skin.
Drinking at least 2 litres of water
Not only is drinking water remarkably important for your health but is it also a key ingredient to great skin. By drinking a substantial amount of water, it allows our skin to retain moisture. This is essential especially in your 40s. This is because, as we get older, our skin doesn't hold as much moisture as it used to.
 We know you've heard this before but take it a step further, get your self a large bottle and make sure it's with you whether you are taping away on the laptop or folding laundry, monitor how much you are drinking and aim to get the 2lt intake done before dinner... everything after that is a bonus!
Taking extra care of your neck
Skincare doesn't stop at our jawline. It is important to apply sunscreen and moisturiser to you neck, just as it is important to apply them to your face. Use our Polypeptide Nourishing Moisturiserand Matrix DNAserums to combat the signs of ageing on your neck. If you only focus on maintaining a youthful face, your neck will end up giving your age away.
Don't neglect your neck.
Micro-needling
When entering your 40s, you might want to start the incorporation of different procedures into your routine like micro needling. What a micro-needle does is it inflicts tiny injuries to our skin. What this then does is make your skin work over timing to repair itself. In turn, it is this repairing of the skin which causes a huge boost of collagen, making your skin look plumper. Micro-needling acts as a preventative measure to fine lines and wrinkles.
There you go ladies, there are our 5 tips on maintaining a youthful look in your 40s. If you loved this article see our follow up
5 More Things You Can Do in Your 40s To Take Care of Your Skin!
How old you are is your business; how old you look is our business.