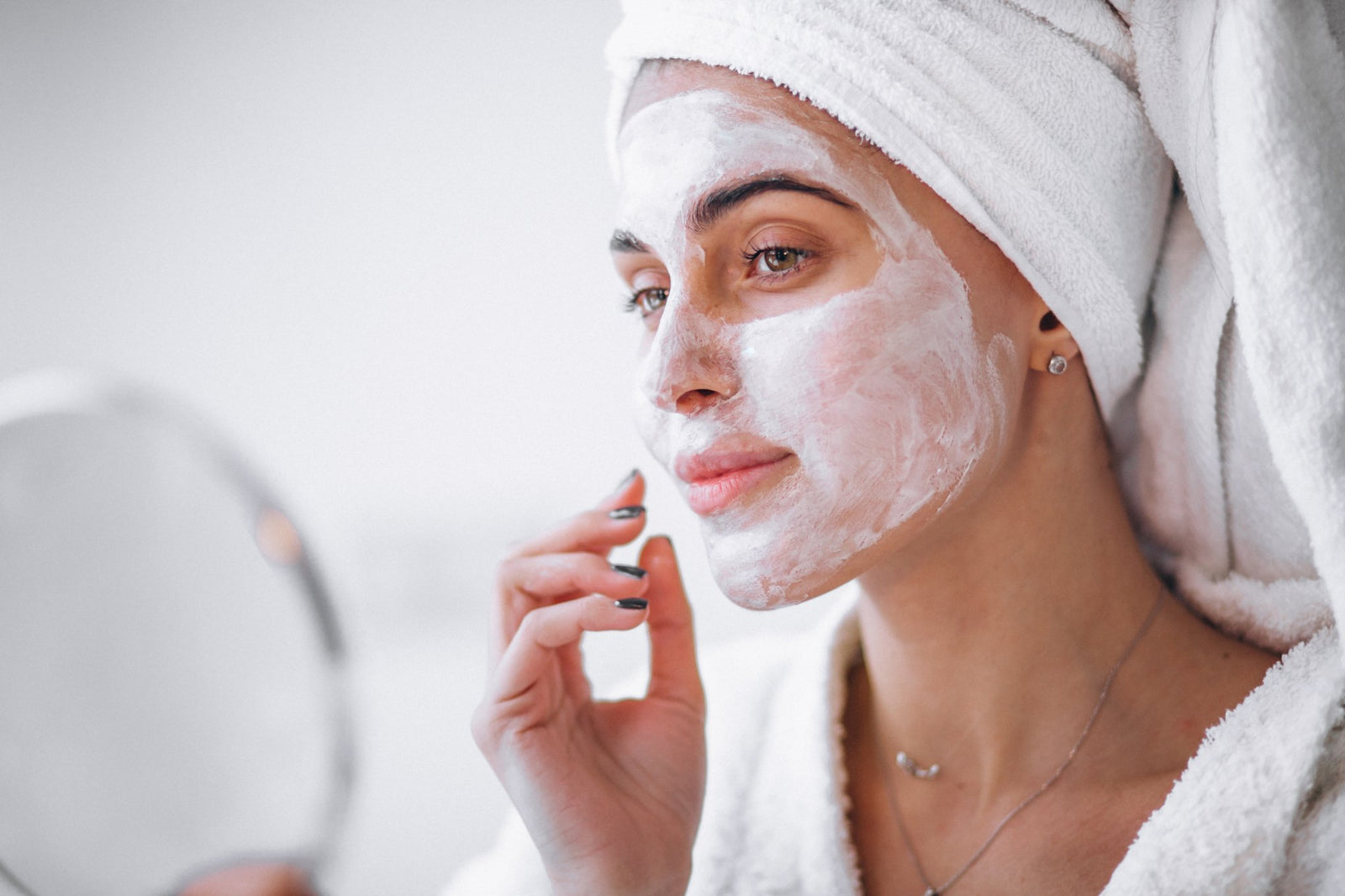 Sometimes, managing your skincare routine can be difficult, but it shouldn't be. However just slapping on your products and going about your day doesn't also work. There are a few things you can do that'll make all the difference. So, you what to make the most out of your products, follow these simple tips to follow:
Exfoliate Regularly
Exfoliating not only is key to keeping your pores clean, it also helps to keep your skin glowing and allows your products to properly penetrate your skin because it removes the dead dull skin sitting on the surface. Our Peel & Polish has a rich and creamy formulation which gently exfoliates to remove dead skin cells, leaving your skin feeling oh, so soft - smoother, brighter too, renewing the surface and restoring a younger looking complexion.
Apply in The Correct Order
To ensure the ingredients of each product is properly absorbed into your skin, instead of being blocked by another product, it's important to apply them in the correct order. Largely, products ought to be applied from thinnest to thickest consistency. After cleansing, the order should be: Toner, serum, face oil, moisturiser, sunscreen, makeup.
Store Skin Care Right
Some products break down if they're exposed to sunlight, leading to your products to be ineffective sooner than their expiration dates. Therefore, your skincare should be stored away in a cabinet.
Be Careful with Antioxidants
Since antioxidants are infamously unstable, you have to be careful with layering. If too many products are layered on top of antioxidant rich products, it could render them ineffective. Therefore, they could be used with care to ensure you are receiving the maximum benefit.
Save Peels & Retinols for Night
If you're one to use a peel and/or retinolin your routine, its best to include them in your night-time routine only. This is because these types of products can make your skin more sensitive to the sun.
Know the Direction of the Application
When your skin is inflamed, breaking out or red, products should then be applied in a downward motion on the face towards the sides of the neck to encourage lymphatic drainage and reduces redness immediately.
However, if you have dry skin, your products should be applied in an upwards motion to encourage greater circulation.
Stick with Small Amounts
Sometimes, less is more – especially when it comes to skincare products. A dime size amount of cleaner, two/ three drops of serum and a nickel-sized amount of moisturiser is all that is needed. You don't need to smother you face in serums and moisturisers to allow the products to work – in this case, if too much product is layered onto the skin, it'll stop the other products from being absorbed. Not only are these small amounts enough to care for your face but sticking to them will help your products last longer.
Let us know which Millionaire Beauty product is your favourite, by leaving us a review!
And remember, how old you are is your business, how old you look is ours.