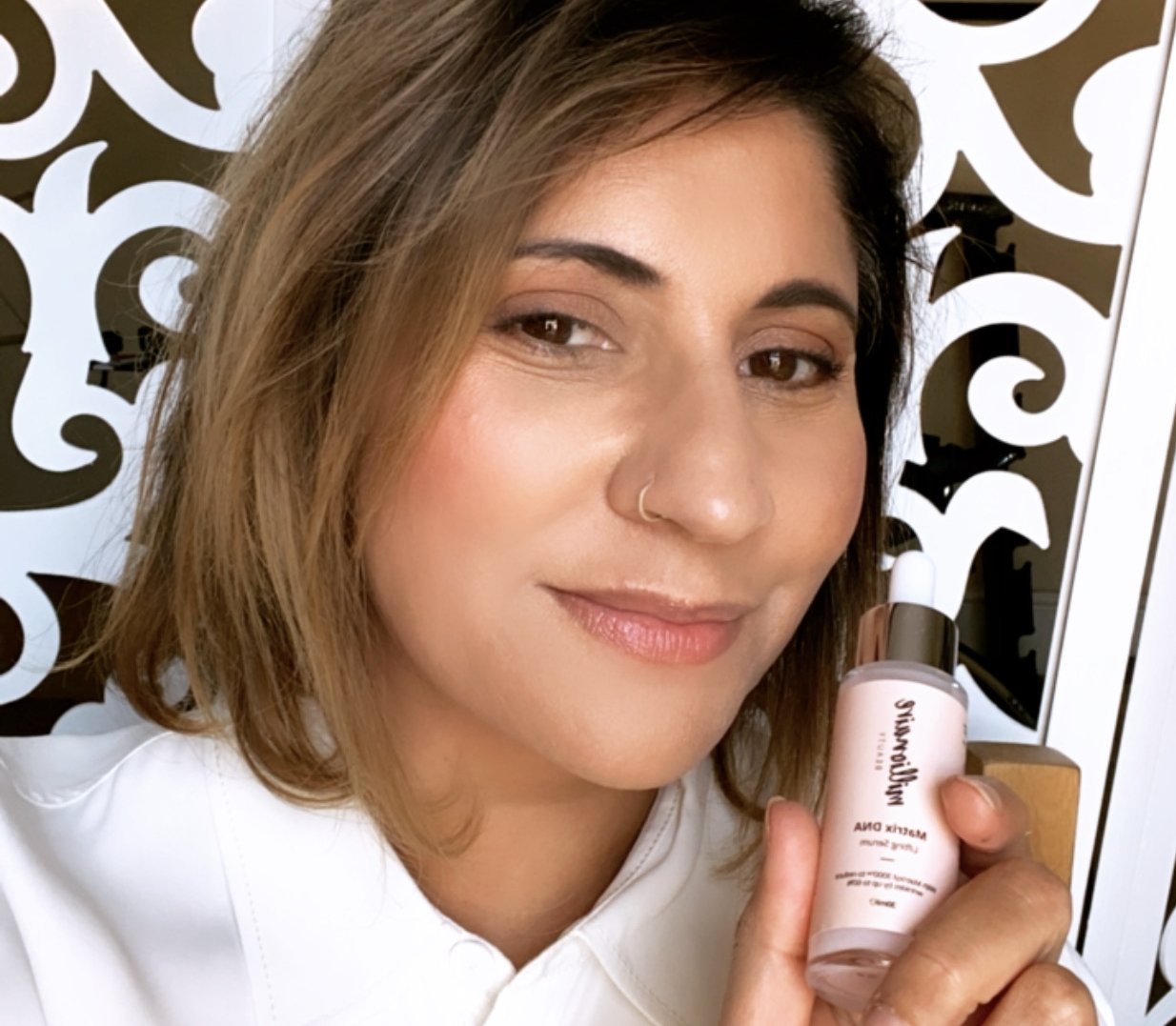 In the 21st century, botox and fillers is all we ever see when it comes to healthy and younger looking skin. Here at millionaire beauty, we want everyone to be able to feel beautiful with plumper, tighter, wrinkle free skin. The solution? Matrix DNA!
It's the latest addition to the Millionaire Beauty step 2 boosters, after a great cleanse it's time to treat and boost the skin 
What is Matrix DNA you ask? Matrix DNA is the new generation of anti-ageing photo protection - it responds to and counteracts the heat increase that causes ageing.
It protects against infrared radiation and ultraviolet radiation, the two main culprits in causing inflammation, dehydration and wrinkles in our skin! It works by preventing the break-up of proteins at a DNA level and improves appearance dramatically, providing the ultimate defence against daily living in the 21st century.
Matrix DNA contains seven unique active ingredients that form a defensive matrix to transform your appearance. Ladies, this isn't your average antiaging serum. This serum will transform your skin like no other serum.  Can you think of another serum which works the way Matrix DNA does?
The 7 wonderful active ingredients are:
Matrixyl 3000 combines a tripeptide and a tetrapeptide to reduce wrinkles and boost elasticity.
Vitamin C is a natural antioxidant that boosts collagen and helps your body fight the signs of ageing. 
Glycerin Plus is 50% more effective at moisturising than regular glycerine. It reinforces the corneous layer, boost lipids and reduces moisture loss. Effects are visible within eight hours!
White Horehound Extract fights pollution and damage, protecting and repairing the cell metabolism by replenishing energy and reducing inflammation.
Thermus Thermophillus Ferment reduces spots, wrinkles and imperfections - tests have shown it can reduce the visible age of skin by up to five years!
Dipalmitoyl Hydroxyproline can provide up to a 60% reduction in wrinkles if used regularly. It gives a noticeable lifting effect - This is real anti ageing without the surgery
Hyaluronic Acid made with smaller molecules with smaller molecules that penetrate the upper layers of the skin more easily to reach the support matrix below. It boosts moisture levels, leaving skin smoother and radiantly hydrated - an essential for anti ageing by giving the skin a youthful plump effect without the fillers and face lifting.
A few of Matrix DNA's benefits are:
Fights the ageing process at a genetic level
Combats oxidative stress
Lifts and tightens the skin on the face and around the eyes - you could look five years younger!
Deeply moisturises - skin feels fresher, smoother and looks more radiant.
With 20% off with our summer offer it's time to turn back the clock on your skin!
How to use:
Massage in gently with your fingertips, in the morning and last thing at night, paying particular attention to the under-eye area where lines and wrinkles tend to be deeper. Wait for Matrix DNA to be fully absorbed and then moisturise.
Matrix DNA is brand new for 2020 and we're excited about it!
How old you are is your business. How young you look is ours!