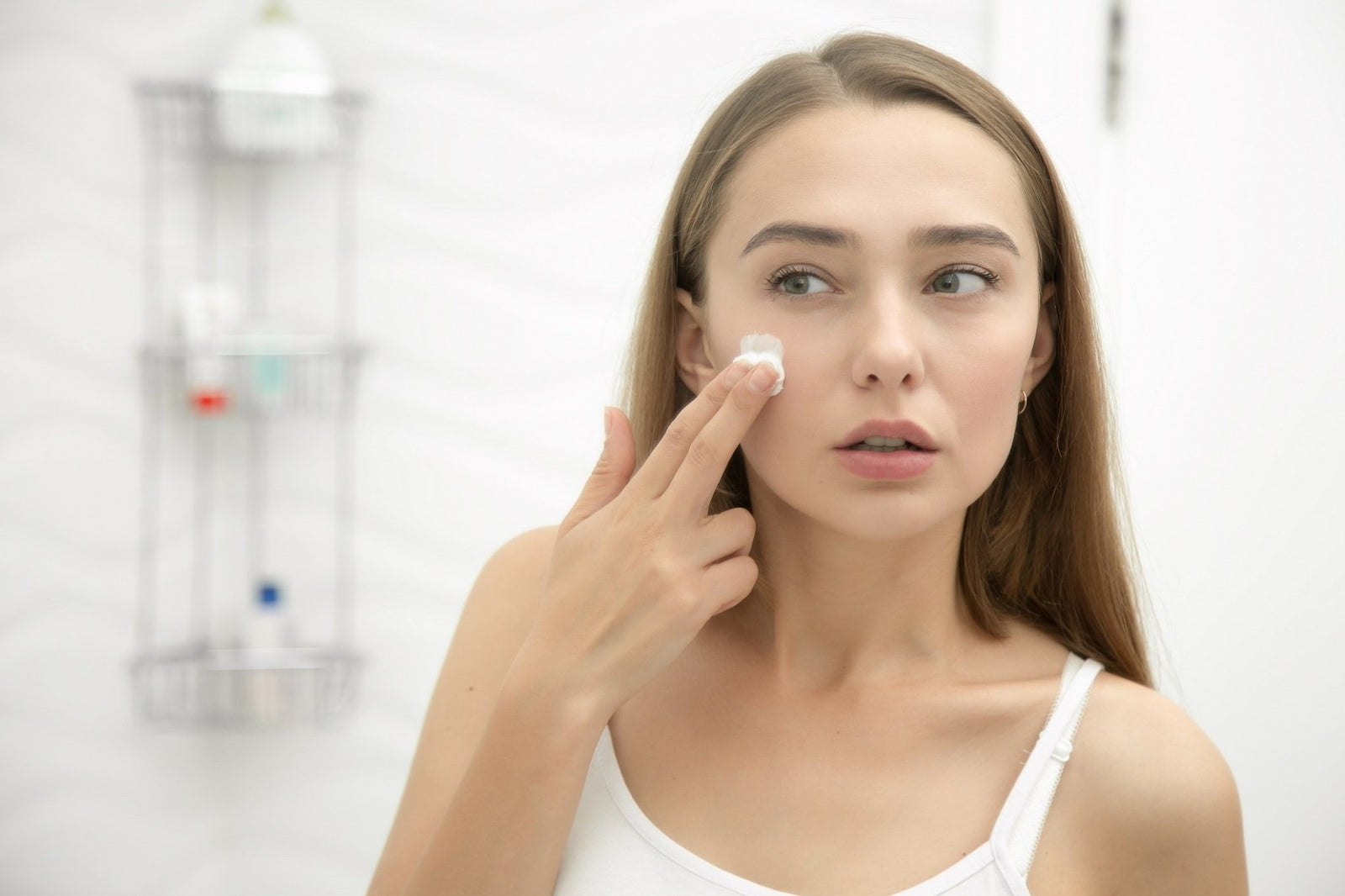 Whether it's watching the time of the month hormones, news, school, that demanding job you have, family or all those things combined, these can be causing your stress levels to spike, leading to an increase in your stress hormone called cortisol, leading to… you guessed it, acne!
And it is important to remember, you are not alone. Modern life can be demanding and it's very easy to get overwhelmed.
Now, what can you do to stop the acne, stress and acne stress?
Dr Robin Evans, MD, a dermatologist from Connecticut suggests topical treatments, which in simple words means an incredible skincare routine. And luckily for you, here at Millionaire Beauty, we know a thing or two about great skincare routines and skincare products!
The first thing to use, that usually is the second step in usual skincare routines is our Millionaire Cleanser. Now you might think a face wash comes before cleanser and you're usually right, but this cleanser has been designed to be used before a face wash. This cleanser gently removes grime, built up oil, makeup and dead skin cells from your face. Your skin will be left clean, soft, radiant and bursting with youth! It's the first step in your cleansing routine. Follow with our Skin Glow Face Wash for the ultimate in clean, bright and soft.
Our Millionaire Skin Glow Face Wash is a gentle, creamy and rich daily face wash. It cleans the skin and removes daily grime leaving you super clean and glowing, without stripping your skin of its natural oils! It is gentle enough to use in the morning and evening!
If you are looking an exfoliator to really get in there and scrub away the stubborn dead skin cells, then Peel and Polish is the one for you! The rich and creamy formulation gently exfoliates to remove dead skin cells, leaving your skin feeling oh, so soft - smoother, brighter too!
Now that you are cleansed, washed and squeaky clean, it is now time for the treatments of those pesky spots. AHA's, glycolic acid, Matrixyl 300 and retinol are the key ingredient's you need to lookout for when trying to treat your skin. Our Power Lift Trio is the perfect option when trying to fight acne and all the other issues that come along with it – like acne scarring. These wonder products perfectly balance pH and work together to gently exfoliate and polish, fade out fine lines and wrinkles, stimulate new collagen and protect against inflammatory agents like IR and UV radiation. Matrix DNA used twice a day every day, will work wonders on your skin!
At night, gently exfoliate with Melting Magic, allowing it to fully absorb into the skin - then 2-3 times a week, apply Retinol Max, a superpower for the skin that smooths out fine lines and wrinkles, helping your skin look younger, fresher and brighter.
Yes we bang on about moisturising and the importance of moisturiser, and we will keep doing it until everyone of our millionaire ladies moisturise at least twice a day! Unless you want wrinkles, get hydrating. For acne prone skin or skin that's suddenly become attached to acne, our City Defence Moisturiser is the prefect option. It defends the skin from environment damage, harmful chemicals and UVA, shield skin from the visible impact of pollution rejuvenate and nourishes the skin and much more!
Here's a great bundle from Lauren Pope to tackle Skin Issues.
Now that your skin has been taken care of, let's stop the stressors that are stressing you out!
Whilst that's easier said than done, there are several things you can do to reduce your stress levels or at least get them under control. You need to take care of your mental health as you would take care of your skin! Just as you wouldn't skip your skincare routine, we don't want you skipping the things that benefit your mindset. 
Find what works for you. You could try:
yoga
meditation (Our team love a little Deepak Chopra in the Morning!!)
a walk (
a talk with a friend
a talk with a therapist
the acne you have developed might not go as easily as its appeared, so sticking to a Millionaire Beauty skincare routine is a good way to stay in control of new outbreaks when they happen, as well as taking control of your stress levels.
 Enjoy cleaner, clearer SKIN from Millionaire Beauty!