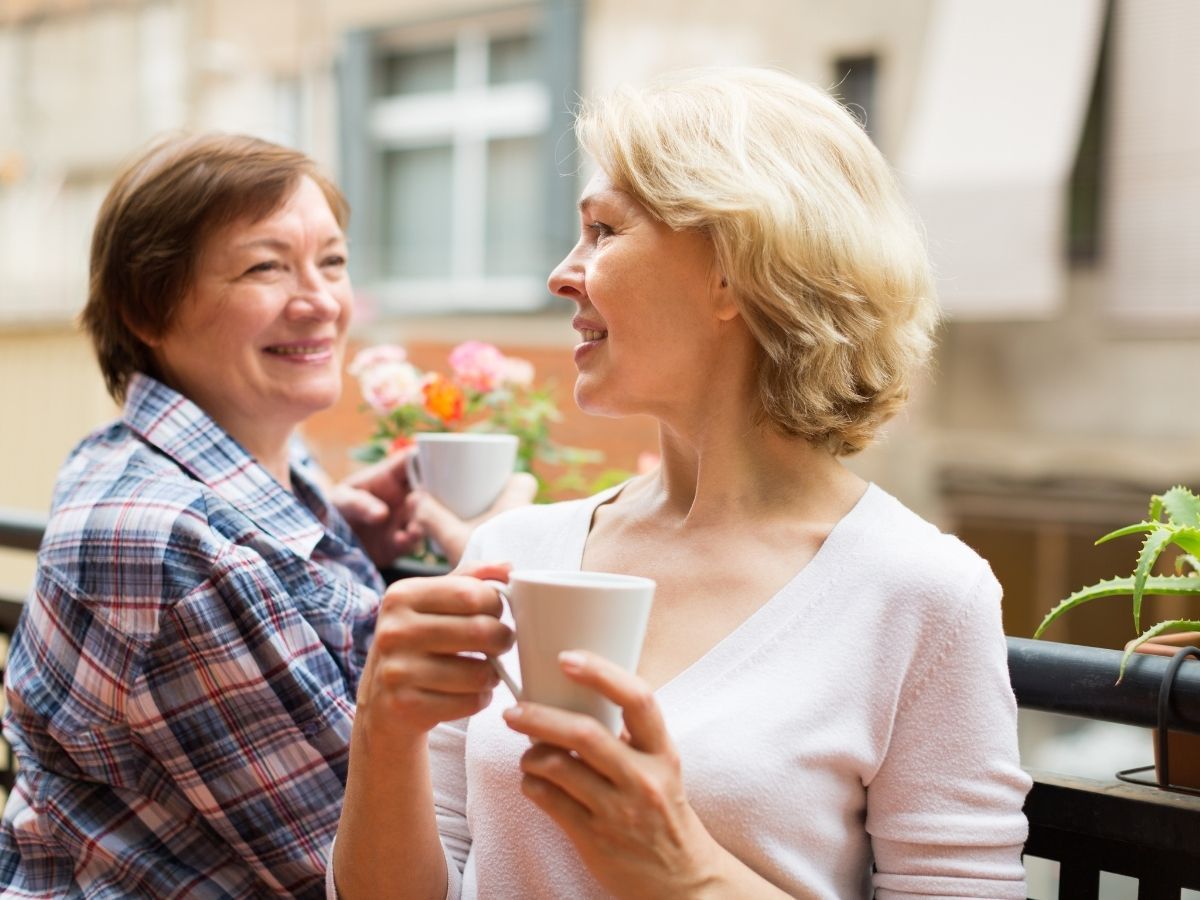 If you thought acne would be the last of your worries – since you treated it in high school – you've got another thing coming. Adult acne is real and thriving, (unfortunately).
Acne is an inflammatory skin condition that is usually linked to hormonal changed and typically is worst during puberty.
The question at hand is why are you still waking up with massive craters on your face? And how can we treat them?
Hormonal fluctuations will be a continuous thing throughout your life – even after puberty and growth spurts. Now through in a dash of stress, a sprinkle of bacteria, a pinch of contact irritation and you the ideal recipe for adult acne.
Because you start picking at your faces, let's see what could be causing your acne and what you could do about it.
So, what's actually causing your adult acne?
See your adult acne as a Netflix reboot of your favourite show – there's much more to the story than first meets the eye.
Genetics - if your mum or dad had adult acne, then it is likely that your genetics are causing the breakouts. Thanks mum and dad!
Hormones - if you have periods, having a flare up could be a sign of your monthly. This is due to the fact that adult acne is usually a result of fluctuations or excess of male/ female hormones. These fluctuations can cause inflammation, excess oil production and pH imbalances. Other triggers for hormonal acne could be pregnancy, polycystic ovary syndrome, menopause and more.
Irritation due to contact - all year long all we've heard is: "don't touch your face" and "wash your hands" but failure to do so could be the cause of your adult acne.
Clogged pores - clogged pores are a result of dead skin cells deciding to reside on your face rather than making an exit. Also, the oil on your hands can clog your pores when you touch your face, so don't touch your face!
Bacteria - although you're not touching your face, bacteria can still build up on and under your skin.
Physical stress - there are a bunch of stressors that are manifesting into adult acne. For example, extreme weather, pollution, lack of sleep, illness and dehydration.
Emotional stressors - 2020 has been enough of a reason to feel anxious or stressed. Now factor in personal problems and an annoying boss and you've got yourself a recipe for acne. Feeling scared, depressed or anxious can cause imbalances in the skin. The stress hormone cortisol can cause excess oil production and lead to breakouts.Bottom of Form
How do you treat adult acne you ask? 
Washing your face, cleaning and products active ingredients are the first step you need to take when it comes to treating your adult acne. 
Wash your face
Contrary to popular belief, you do not need a 30-step skincare routine just to remove makeup, oil and gunk from your skin. Washing your face 2-3 times a day alone will do so much for your skin especially when you're using our Millionaire Skin Glow Face Wash. Our Millionaire Skin Glow Face Wash is a gentle, creamy and rich daily face wash. It cleans the skin and removes daily grime leaving you super clean and glowing, without stripping your skin of its natural oils! It is gentle enough to use in the morning and evening!
If you need a little extra from your face wash – aka an exfoliator – then Peel and Polish is the one for you! The rich and creamy formulation gently exfoliates to remove dead skin cells, leaving your skin feeling oh, so soft - smoother, brighter too, renewing the surface and restoring a younger looking complexion. This exfoliator is best used once or twice a week, so we recommend using it every other day in between the Millionaire Skin Glow Face Wash.
Nail down that regimen
With so many skin care products out there, it's difficult to understand what to use and when to use it. That is why here at millionaire beauty, we have together the bulk of the skincare routine in one easy to follow routine. Our Power Lift Trio is the perfect option when trying to fight acne. These are our wonder products. Perfectly pH balanced, they work together to gently exfoliate and polish, fade out fine lines and wrinkles, stimulate new collagen and protect against inflammatory agents like IR and UV radiation.
Use Matrix DNA twice a day, every day, to fight the ageing process at a genetic level and give your skin the ultimate defence against daily living. 
At night, gently exfoliate with Melting Magic, allowing it to fully absorb into the skin - then 2-3 times a week, apply Retinol Max, a superpower for the skin that smooths out fine lines and wrinkles, helping your skin look younger, fresher and brighter.
Hydrate with a moisturiser that does a little more than others
Moistures hydrate your face whilst locking everything in. However, our City Defence Moisturiser does more than that.  It defends the skin from environment damage, harmful chemicals and UVA, shield skin from the visible impact of pollution rejuvenate and nourishes the skin and much more!
Cleanse your face 
Now you might think a face wash was enough to completely rid you're your face of all impurities on the surface of skin, but it's not. Cleansing removes every last trace of dirt, excess oil, pollution and dead skin cells off your face. See cleansers as the face washes little helper – it works it clean up any spots it might have missed. Our Millionaire Cleanser is the perfect option for those worried out the bacteria build up on your skin – this cleanser is an anti-bacterial cleanser. Millionaire Cleanser easily removes daily grime, make-up and dead skin cells that clog pores and make your complexion dull. Your skin will be left clean, soft, radiant and bursting with youth.
Acne can affect anyone, not just teenagers and it is nothing to be ashamed of. With Millionaire beauty you have a shot at treating your acne and any other problems that have come along with it such as acne scarring.
How old you are is your business. How old you look is ours.