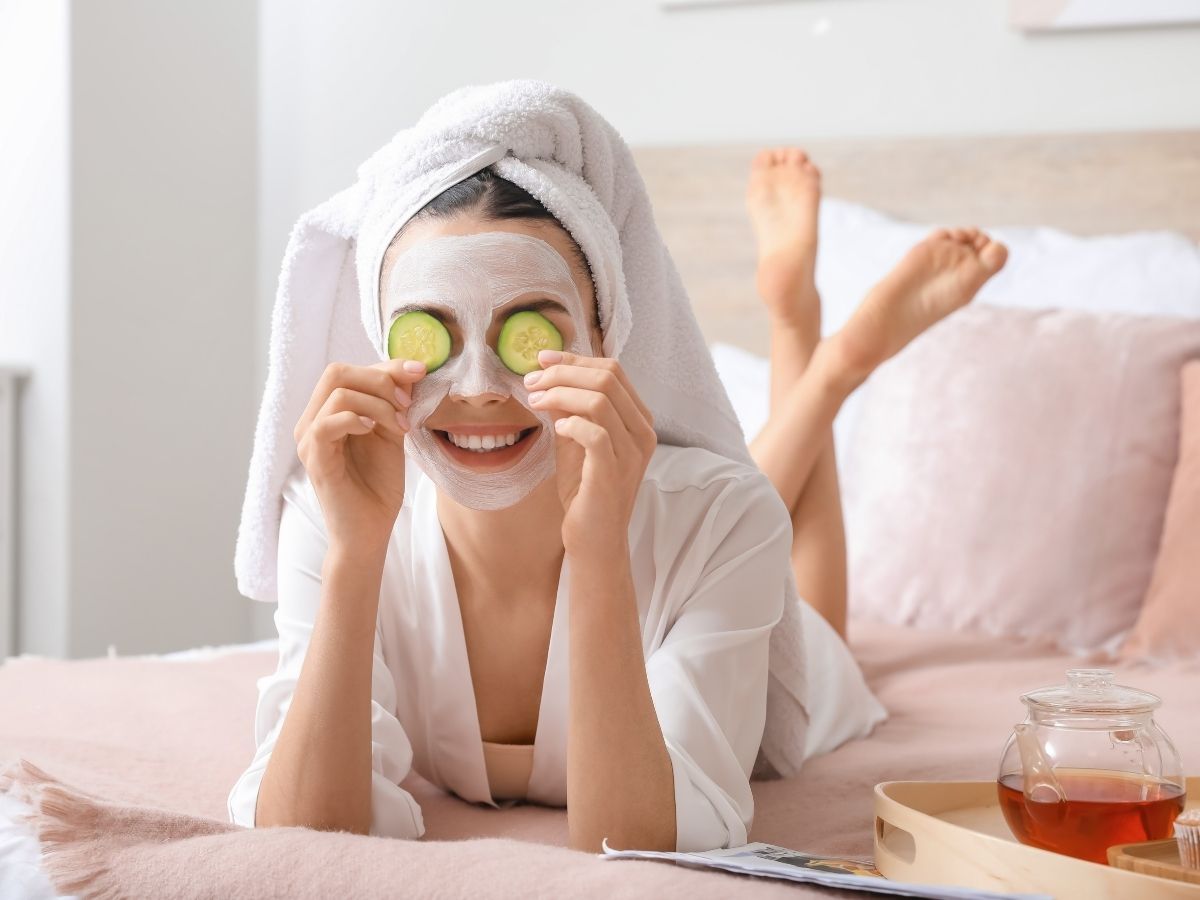 Finding the time, effort and commitment to sticking to an Instagram 25 step skincare routine can be daunting. You start to ask yourself questions like "do I need a dermo roller?". Which then puts you off having a solid skincare routine in general because you think it has to be 25 steps to actually work.
We've taken skincare routines back to the basics and simplified it for those of you who just can't or have kids and also can't!
Every Morning:
Let's keep it simple ladies. The kids are probably screaming the house down before you've been able to say good morning and all you can focus on is getting rid of that morning breath.
So once you've dealt with the breath situation, grab your bottle of Peel and Polish, and slather that one in circular motions. This rich and creamy exfoliator contains Vitamin C, AHAs and BHAs that brighten, exfoliate and hydrate, leaving skin perfectly soft.
Next step is the SPF. There is no excuse to not be wearing sunblock unless you want your skin to be damaged by the harmful UV rays of the sun.
And finally reach for your City Defence Moisturiser and smoother that across your skin. City Defence contains 20% Vitamin C (natural skin brightener) and 7% niacinamide (Vitamin B12 - strengthens and reduces blemishes) to protect the skin's elastin and collagen from pollution, harmful chemicals, environmental damage, UV light and biological threats.
And remember to drink water to prevent dehydration and dry skin.
Every Night: 
In the daytime, the products we use are about preventing damage to the skin; whilst in the night-time, we use more powerful anti-ageing ingredients to repair and restore the skin.
Our Power Lift Trio is the prefect regimen to protect your skin from ageing – regardless of how old you are. If you're 25 or 52, you should be using these products.
These are our wonder products. Perfectly pH balanced, they work together to gently exfoliate and polish, fade out fine lines and wrinkles, stimulate new collagen and protect against inflammatory agents like IR and UV radiation.
Use Matrix DNA twice a day, every day, to fight the ageing process at a genetic level and give your skin the ultimate defence against daily living. 
At night, gently exfoliate with Melting Magic, allowing it to fully absorb into the skin - then 2-3 times a week, apply Retinol Max, a superpower for the skin that smooths out fine lines and wrinkles, helping your skin look younger, fresher and brighter.
Don't forgot the moisturiser:
Moisturising can reduce and prevent skin problems. Done every day, moisturiser can decrease the chances of developing extreme dryness and oiliness.
Our Polypeptide Nourishing Moisturiser is a beautifully creamy yet lightweight moisturiser. You can use it during the day as a rich day cream, or at night so that it can fully penetrate your skin, working its magic while you sleep. This moisturiser penetrates all three layers of the skin to deeply nourish and hydrate!
Bottom of Form
And let's not forget the lips!
Many people live constantly with chapped lips. However, with our Lip & Eye Rescue you can kiss those chapped lips goodbye!
Lip & Eye Rescue banishes dead and dry skin cells. Dab on under the eyes and drench the lips to condition and hydrate your sensitive areas.
With hyaluronic acid, Jojoba butter and Vitamin C, Lip & Eye Rescue is designed to penetrate the deeper layers of the skin and make lips and under eyes look and feel super smooth and highly conditioned.
Simple enough right?
How old you are is your business. How old you look is ours.