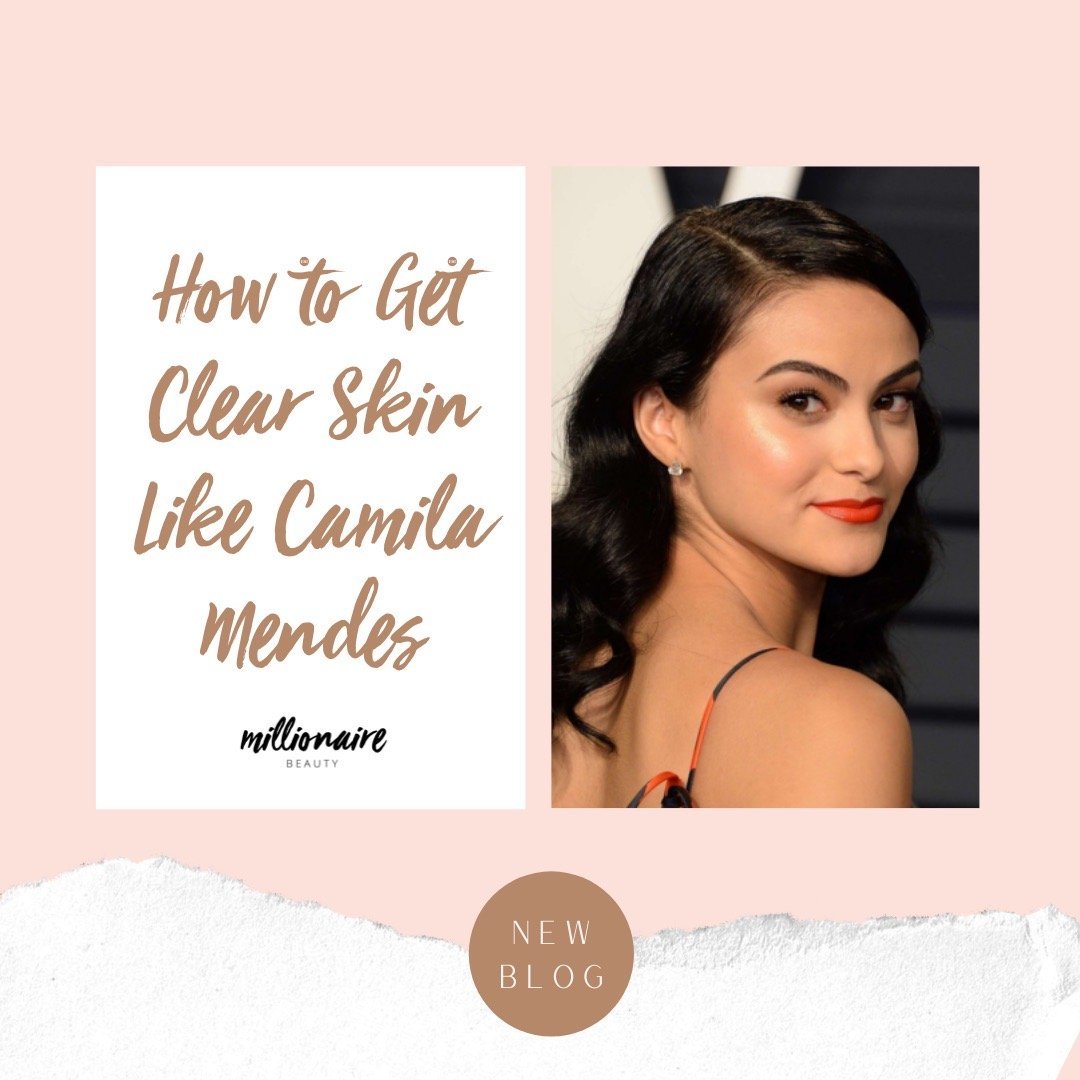 Clogged pores aren't good for anyone. Let alone someone with acne prone skin.
Riverdale star shared her skincare regimen with Vogue, showing us how very easy it is to follow, explaining she likes to do things with "minimal effort".
Camila explained she needs to "compensate for all the makeup" she wears on set.
"I had good skin when I wasn't clogging my pores, but now it's a 15-hour day of clogging pores." That can't be good so her routine has to solidly cleansing and protecting her skin from all those cosmetics.
What are Camila's steps which you can follow to achieve the perfect base for your makeup while protecting your skin?
Here are her seven steps to skincare:
Face massage
So how do we do this the Millionaire Beauty way??
We've listed the equivalent products at affordable price so you can get that healthy skin glow like Camila and start giving your skin some love and care the Millionaire Beauty way!
STEP 1 – Cleanse with Millionaire Beauty Skin Glow Face Wash to gently remove dirt and oil, perfect start to your morning
STEP 2 – Tone with our Millionaire Melting Magic - reveals a glowing complexion and rids your skin of acne scarring.
STEP 3 - Millionaire Purity Skin Serum - Leaves skin brighter and smoother
STEP 4 – Camila massaged her face upwards using a massaging wand; however, we'd recommend using your hands as the heat will assist the products in melting into your skin 
STEP 5 – Moisturise with Millionaire City Defence Vitamin C Moisturisercontaining five AHAs to repair, restructure and moisturise
STEP 6 – Flawless Corrective - a spot, acne and skin redness serum which is a clinically proven miracle acne reducer and skin brightener - Now, although Camila didn't use a spot treatment, we've included ours seeing as she had a few spots she was trying to cover up. Much easier to prevent and get rid of than cover, wouldn't you agree? 
STEP 7 - Millionaire Beauty Hydrating Lip & Eye Rescue is the perfect 2 in 1 solution for around the eyes and lips.
STEP 8 - Millionaire Miracle - tinted primer serum & skin brightener, made with AMBERSTEM™, an active ingredient designed to reduce the appearance of dark areas and provide moisture, and Lumisphere™, an instant and long-term brightener. This primer transforms your complexion, evens out skin tone, neutralises pigmentation and gives a soft-focus effect, blurring out lines and imperfections.
This is the perfect routine for our younger ladies, fighting off acne, acne scarring and pigmentation, who are also lovers of makeup.
How old you are is your business. How great you look is ours!
Enjoy a great new skincare routine and let us know what you think of the results xxx