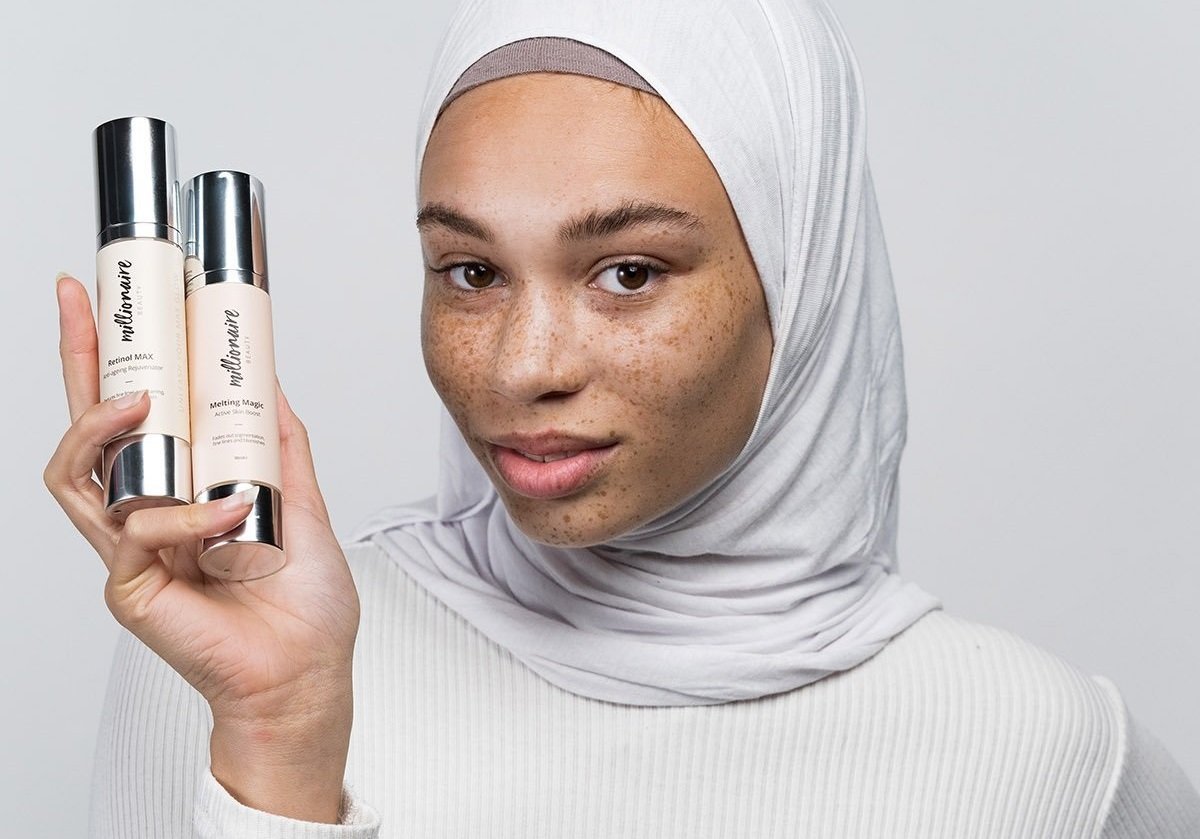 What if I told you your hyperpigmentation, wrinkles, dryness and much more can be managed with with skincare duo thousands of women have used and swear by?
Here at Millionaire Beauty, I work to make high quality products that do what they say on the tin. That means it's all about the active ingredients rather than the pretty package. The focus has always been about products that work and never the fad!
So why does everyone needs Max & Magic in their life. I've harnessed the power of 1% retinol (plus hyaluronic acid and marine collagen) and combined them with gentle, effective AHA fruit acids when you use these two supercharged products together. These are the basics I recommend for every skin type when ladies ask what they should start with. Here they are...
If you really want to see results - brighter skin, less pigmentation, dark patches vanished and acne scarring reduced - use Magic to exfoliate and MAX to rejuvenate. They're like the Beckhams - a true 'power couple'!
How doMax and Magic work together?
The AHAs in Millionaire Melting Magic get deep into the pores to root out congestion, fade dark spots and acne scarring, and reduce hyperpigmentation. Magic sheds dead cells on the surface to prepare skin for the penetrating benefits of retinol.

Then retinol MAX stimulates cells from the deeper layers up, waking up the skin and getting that collagen ACTIVE! It speeds up cell turnover and give the skin a fresh 'dewy' look.
Skin is rejuvenated and fine lines and wrinkles are diminished for a brighter skin tone and a firmer, younger looking complexion.
Use Millionaire Melting Magic to:
Gently removes layers of dead skin cells to reveal younger fresher skin
Reduces fine lines and wrinkles
Improves hydration and moisture levels
Boosts and strengthens your skin's own collagen levels
Improves the appearance of dry, dull and damaged skin, redness and scarring
Evens and brightens skin tone by reducing age spots and dark circles
Significantly reduces dark patches and hyperpigmentation
Leave on overnight for best results on dull, scarred tired looking skin
Use Retinol MAX to:
Renew dull skin
Break down pigmentation
Minimise acne scarring and reduce dark patches
Give you younger, fresher skin
Reduces fine lines
Tightening effect on pores
Max and Magic are the perfect combination to deal with your skin woe's. Don't hide your skin, treat, care, love and be proud of it with the perfect routine!
Don't miss the fabulous repair and anti ageing regime with the max, Magic and Matrix DNA trio! The Power Lift Trio will make your skin look and feel younger!
Remember, how old you are is your business. How young you look is ours!