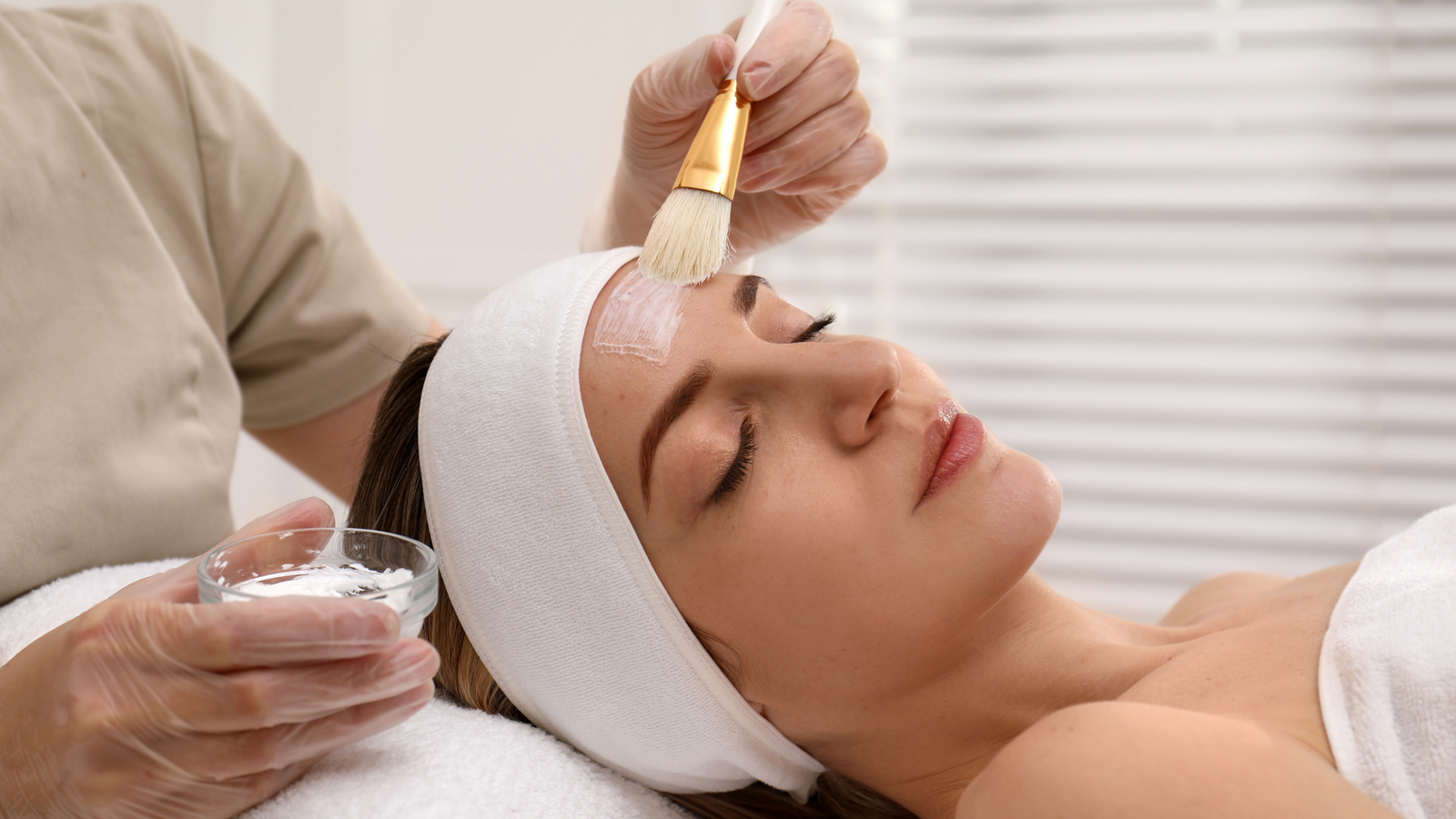 While scrolling through TikTok, I come across a girl getting a chemical skin peel procedure done to her face. Not the most pleasant thing to watch, however, I do have to admit that it was extremely satisfying to watch! How nice would it be to be able to strip the top layers of your skin and start fresh? 
This seems to be a skincare trend at the minute but did you know you can get similar results without having skin peeling from your face for anywhere up to 4-6 weeks? I'm about to let you in on some serious skincare hacks! 
Don't have weeks to spare for a harsh chemical skin peel or genuinely worried to get it done at a salon? Instead, invest in enzymic exfoliators that are going to give you similar results to harsh chemical peels! 
You may shy away from the word "chemical" but rest be assured I'm talking about the good kind of chemicals and ingredients that'll do wonders for your skin. 
First let's look at Deep Melt. 
Deep Meltis an everyday exfoliation serum that'll overtime break down the surface level skin which is where you have your dead skin build up.
What Key Ingredients Are Used In Deep Melt?
Deep Melt is loaded with 6 different AHA's - azelaic acid, citric acid, lactic acid, glycolic acid, malic acid and tartaric acid. 
All acids that are completely safe for your skin and work really well together at lifting away dead skin cells on the surface of your skin.
What Are The Skin Benefits Of Using Deep Melt?
Breaks down dead skin on the surface
Evens skin tone and texture
Brightens skin complexion 
Renews skin surface 
Helps break down pigmentation
Prevents and fades acne scarring and redness 
How Often Can You Use Deep Melt?
Deep Melt should be used one to two times a day for the best results.
How Long Does It Take For Deep Melt To Work?
Each and every one of us have different reactions and results from skincare products. Majority of customers have reported results after the first few days and others within the first month of using consistently and correctly. 
How Do You Incorporate Deep Melt Into Your Everyday Skincare Routine? 
Straight after cleansing, you apply directly to your skin and allow 5-10 minutes for it to fully absorb before applying other products.
Now let's take a look at Deep Treat.
Deep Treat is Deep Melts best friend. Deep Treat removes the dead skin that has been broken down by Deep Melt and then works beneath the surface of your skin and get's deep into the pores.
What Key Ingredients Are Used In Deep Treat?
Acetic acid, wolf's bane, keratoline and chili pepper extract are used in Deep Treat to gently eliminate dead cells to reveal younger, healthier looking skin.
What Are The Skin Benefits Of Using Deep Treat?
Lifts away dead skin
Breaks down pigmentation
Reduce acne scarring and damage from the sun
Minimise the appearance of dark patches
Brighten and renew dull skin
Reduces the appearance of pores
Evens skin tone and texture
Reduces ingrowing hairs
Clears blemishes
Smooths textured skin
Clear away blackheads
How Often Can You Use Deep Treat?
This product is recommended for use in the evening, before you go to bed. You should start with using it two to three times a week and gradually build your tolerence.
How Long Does It Take For Deep Treat To Work?
It takes up to 31 days to see visible results. You need to stay consistent with it.
How Do You Incorporate Deep Treat Into Your Everyday Skincare Routine? 
Deep Treat comes after cleansing and Deep Melt but before your other skincare products. It's recommended to only use it as part of your evening/night time skincare routine.
Now it's your choice... will you go for a harsh chemical peel and hide in the house while your skin peels from your face for weeks or will you use enzymic, AHA packed exfoliators? Both have the end result of a flawless, radiant and smooth skin complexion.