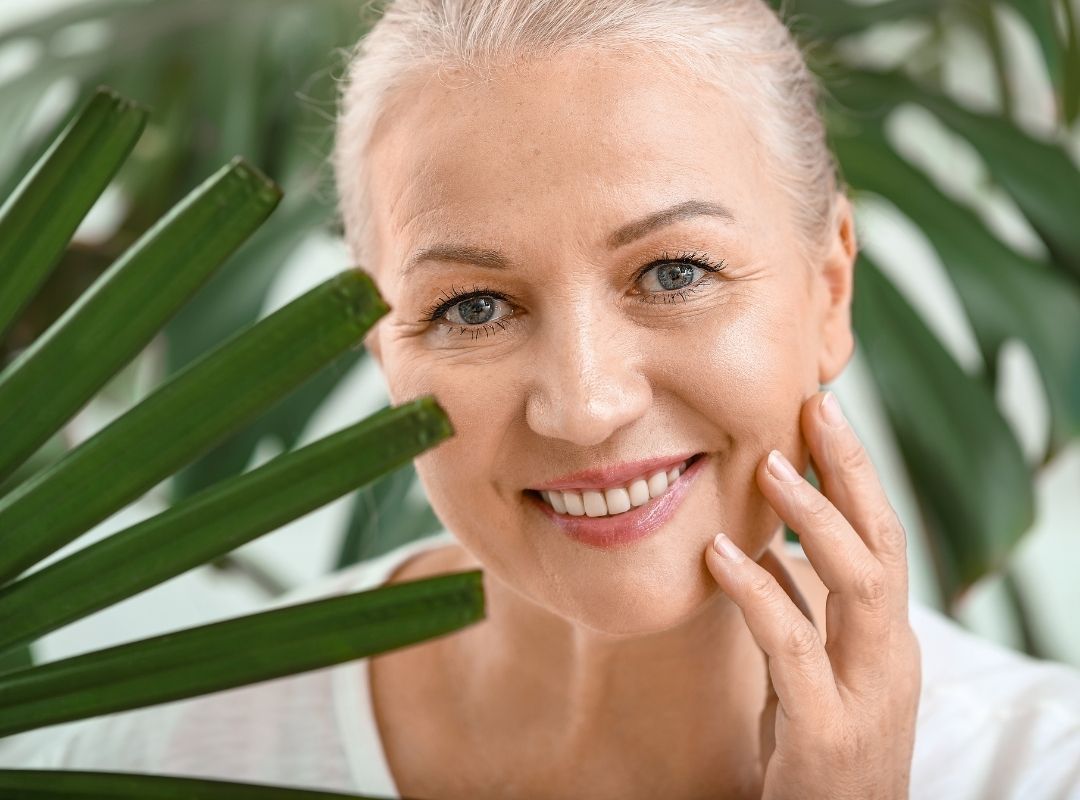 With so many skincare ingredients out there, it can be difficult to know which one does what.
Vitamin C is the active ingredient that everyone is raving about. It is seen as the one ingredient that can help with a range of issues.
The question at hand is: what does vitamin C do? And how?
Vitamin C is what is known as a potent antioxidant which counteracts free radicals. Free radicals are what our body produces when exposed to pollution and UV rays. Antioxidants can help the body cope with stress and there are many benefits to using it. 
Anti-Aging Benefits 
Vitamin C can stimulate collagen production, which decreases with age. Collagen is the structural protein which holds together the cells, strengthens skin and gives it elasticity. These are all important for a healthy and toned complexion. By supporting our skin in its capability in producing collagen – by using or even ingesting Vitamin C – fine lines and wrinkles can soften, and new ones are prevented from forming.
Combats hyperpigmentation
Vitamin C brightens dark spots without lightening the complexion overall. This is by inhibiting the tyrosinase enzyme and preventing melanin production.
Helps with Acne and Acne Scarring
A Vitamin C skincare product can help clear up acne and decrease the redness accompanying it. This is because Vitamin C has pro-collagen and pro-elastin effects on the skin, therefore acne scars can be reduced.
Protection Against Sun Damage
Vitamin C has the ability to reverse some of the damage on your skin caused by exposure to the harmful UV rays of the sun. While Vitamin C can work wonders for your skin, it is not a replacement for your SPF.
Layering Vitamin C with other skincare products:
Here at Millionaire Beauty, we love layering products! We advise going from the thickest to the thinnest skincare products. This is so the thinner consistencies can absorb completely into the layers of your skin. Thicker and heavier consistencies are made of larger molecules and will not penetrate as deeply.
A general rule of thumb is that you can use your Vitamin C after you cleanse.
What should you look for in a vitamin C serum?
Having Vitamin C products with a high concentration of Vitamin C is very important when it comes to the skincare products. Anywhere between 15 – 25% of Vitamin C is ideal.
Also, the packaging of Vitamin C is more important than you think. Because Vitamin C is unstable, it will degrade over time. Therefore, it cannot interact with heat, light or air. Therefore, when choosing a Vitamin C product, make sure the products bottle is opaque and airtight bottles. 
Which Vitamin C products you need:
City Defence contains 20% Vitamin C (natural skin brightener) and 7% niacinamide (Vitamin B12 - strengthens and reduces blemishes) to protect the skin's elastin and collagen from pollution, harmful chemicals, environmental damage, UV light and biological threats.
Millionaire City Defence Vitamin C Moisturiser works to:  
Defend skin from environment damage, harmful chemicals and UVA
Shield skin from the visible impact of pollution 
Even out skin tone
Energise and awaken complexion
Leave the skin glowing and radiant
Rejuvenate and nourish the skin
Give an anti-inflammatory effect
Help with anti-ageing
Minimise dark under eye circles.
Millionaire Super Vitamin C Regimen
Our Super Vitamin C range contains peptides, Vitamin C, rose quartz, orange oil and a wealth of antioxidants and replenishing ingredients. Vitamin C is a natural skin brightener that repairs and protects the skin from damage caused by the weather and the environment.
Step 1: Peel & Polish - packed with Vitamin C to brighten, AHAs to exfoliate and BHAs to hydrate, leaving skin perfectly smooth and soft. It's rich and creamy and gently exfoliates to remove dead skin cells, leaving skin softer, brighter and renewed. 
Step 2: Purity Skin Serum - the superfood in the trio. With concentrated orange oil and rose quartz, it targets fine lines and wrinkles, nourishes the skin and leaves it smoother and beautifully toned. It also boosts your skin's natural ability to regenerate, boosting the production of collagen and elastin to give it a firmer, younger-looking appearance.
Step 3: City Defence Vitamin C Moisturiser - this powerful antioxidant protects the skin from everyday outside stressors. 20% of raw Vitamin C brightens the skin but also shields it from pollution. 7% niacinamide strengthens and reduces blemishes.
And remember - you don't need high doses of Vitamin C because your skin simply can't absorb it. This has exactly the right amount.
How old you are is your business. How old you look is ours.