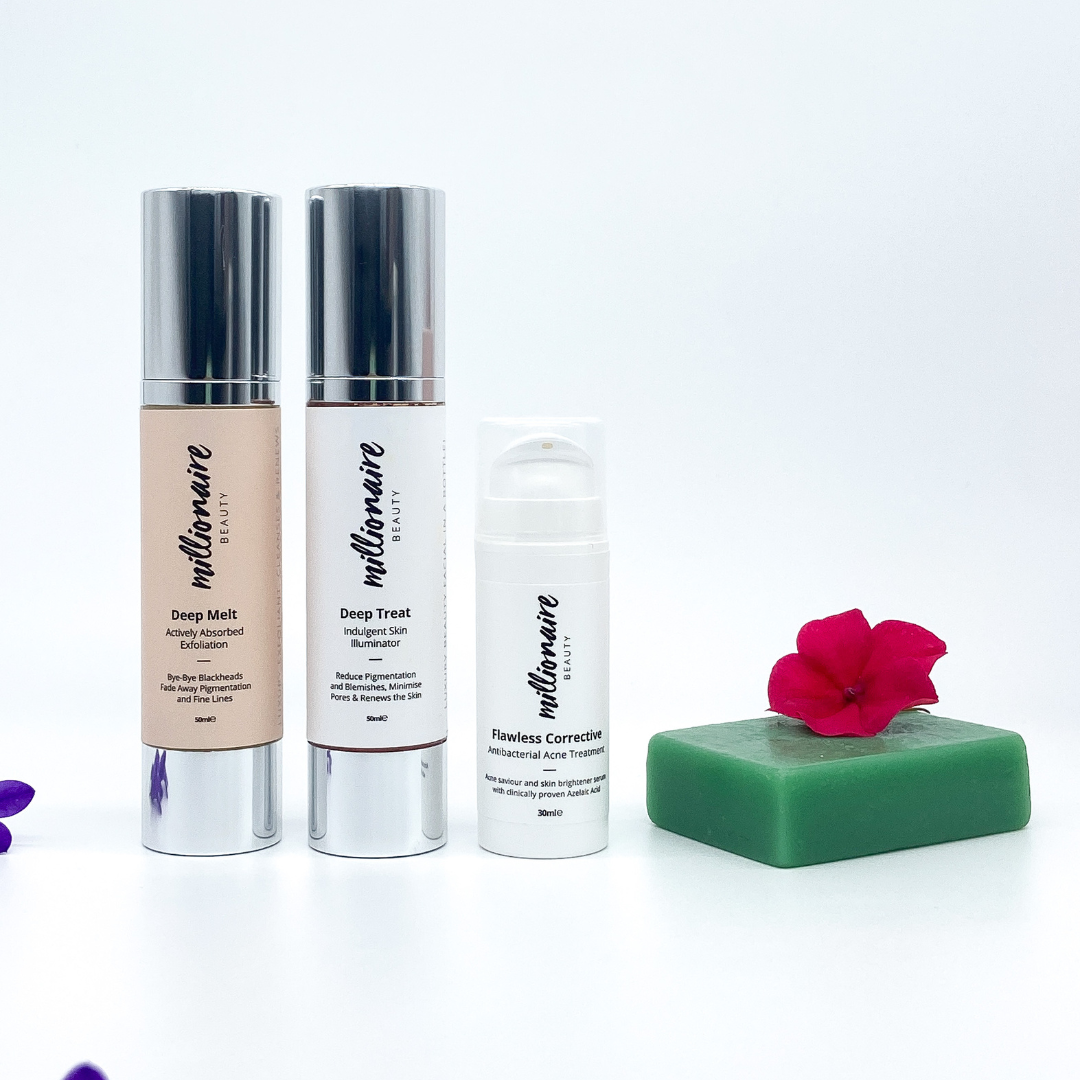 Yes, azelaic acid does wonders for hormonal acne breakouts.
It's a natural exfoliator that helps control your skins sebum production and the buildup of dead skin cells, which both contributes to hormonal acne!
Azelaic acid contains anti-inflammatory and antibacterial properties. This is why it is a fantastic choice for treating hormonal acne, blackheads, redness and swelling. Millionaire Beauty Uk use azelaic acid in their Flawless Corrective acne serum.
Hormonal acne, period acne, acid for acne, azelaic acid for acne, adult acne, yellow pimples, acne serum, hormonal breakout