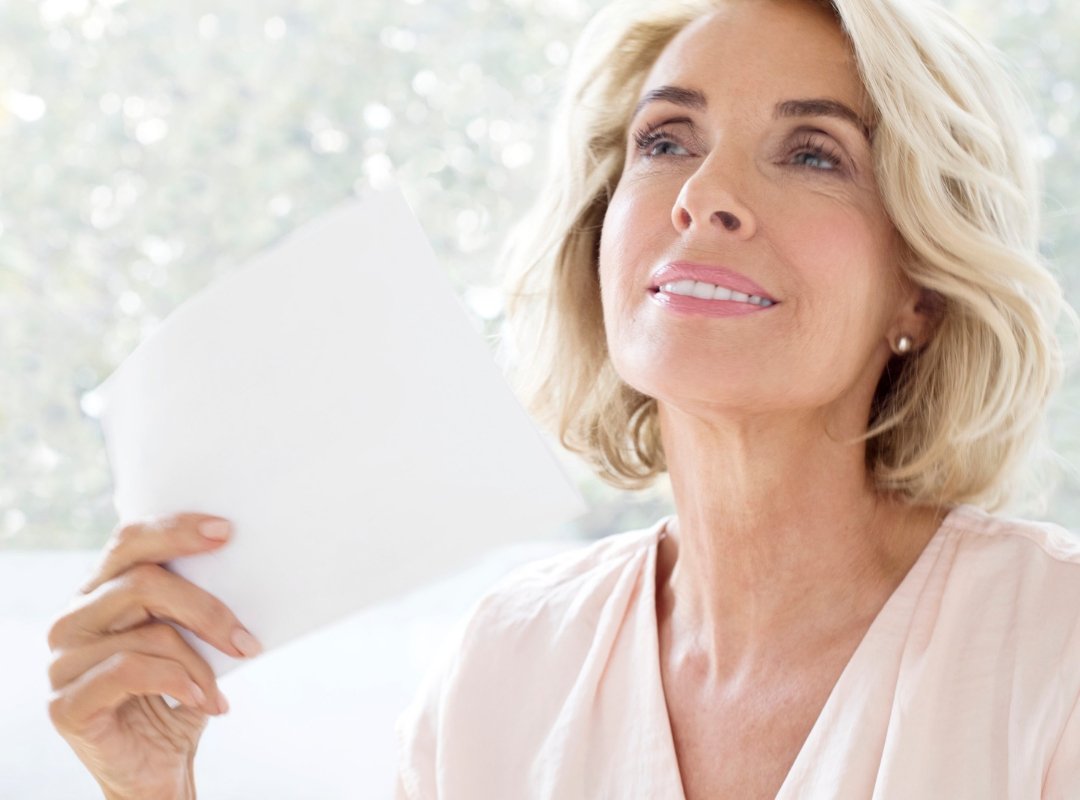 Menopause is the process of then end of your menstrual cycle. It is identified by going 12 months without any menstrual period. This usually occurs between the ages of 45 to 55 and is due to the decrease levels of estrogen.
Alongside insomnia, weight-gain and mood swings, menopause can come and wreak havoc on your skin.
It was found that over 50% of British women were unaware of the effect's menopause can have to their skin, which are:
Stark Dryness - It was found that due to the drop in estrogen levels, the body's oil production also decreases, leading to dry, dull skin. Therefore, two solutions have been suggested and we love both.
The first is taking supplements such as Omega-3. The moisture packed in the fish oil can work wonders for your skin.
The second is moisturising your skin. Our Polypeptide Nourishing Moisturiser is the perfect solution to any dryness you may be experiencing. It's a beautifully creamy yet lightweight moisturiser. You can use it during the day as a rich day cream, or at night so that it can fully penetrate your skin, working its magic while you sleep.
Polypeptides stimulate our skin to produce more collagen helping to minimise wrinkles and give us a fresher, more youthful appearance.
Wrinkles - the ability your skin once had to repair and replace collagen fades as your estrogen levels begin to drop. This is why many women suffer from wrinkles around the forehead, eyes and mouth. This can cause many women to become self-conscious of their appurtenance and maybe even create insecurities. However, we have the perfect treatment for you. Matrix DNA is our most powerful anti-ageing serum. This is the new generation of anti-ageing photo protection - it responds to and counteracts the heat increase that causes ageing. It protects against infrared radiation and ultraviolet radiation, the two main culprits in causing inflammation, dehydration and wrinkles in our skin! Hyaluronic Acid, Vitamin C and Dipalmitoyl Hydroxyproline work with Matrixyl 3000 to fight the ageing process at a genetic level, lifting, tightening, firming, brightening and hydrating for maximum anti-ageing effects!
Facial hair - As estrogen levels fall, the hormone dihydrotestosterone (DHT) increases. DHT is the hormone which controls facial hair. The increase in DHT leads to the growth of coarse hair on the face, especially the chin. For a temporary solution, we would recommend waxing or threading the hair. These methods remove the hair from the roots, leaving your skin smooth for up to 4 weeks. However, for those of you who prefer a more permanent solution, laser hair removal is the best option, (before booking a laser session, speak to your Dr to see if this is the right solution for you)
And that's it for today ladies! Let us know how much you've loved using Polypeptide Nourishing Moisturiser and Matrix DNA in the reviews.
And as we always say, how old you are is your business, how old you look is ours!