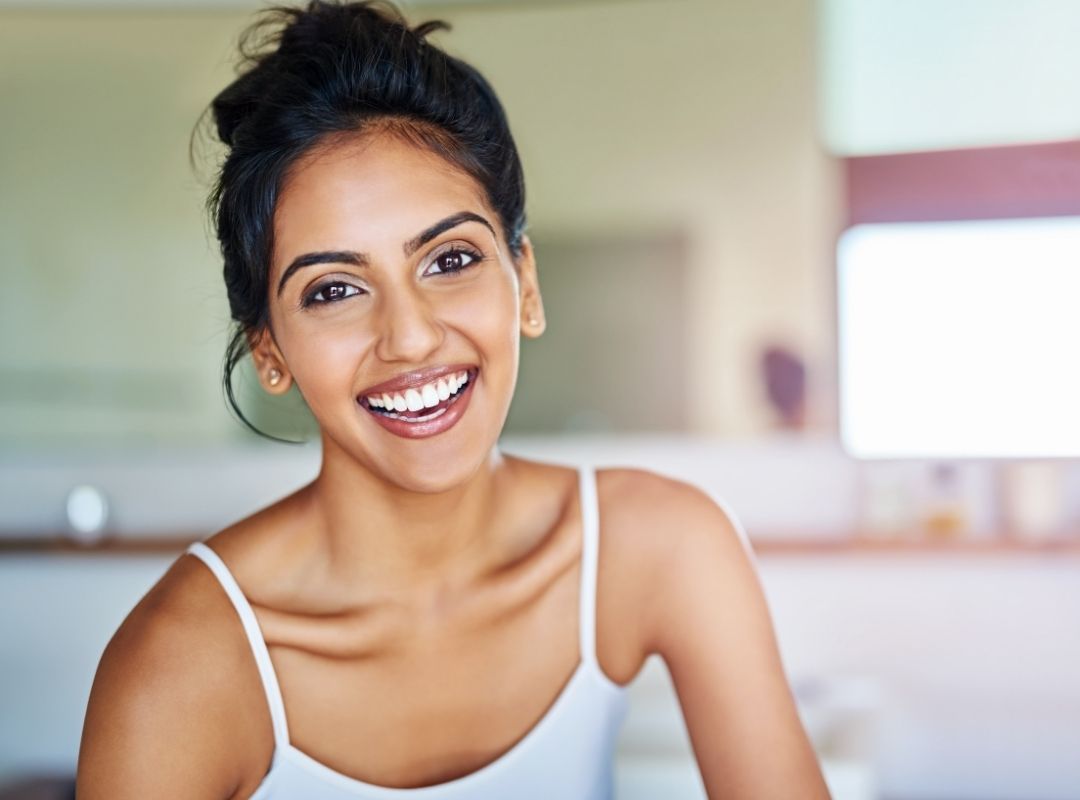 Korean skincare has been around for some time now, but it doesn't seem to be dying down anytime soon. It is known for its revolutionary formulations and ingredients. A result of these skincare routines is something called glass skin and we here are here for it.
What is Glass Skin?
Flawless, remarkably smooth, even-toned skin is often referred to as glass skin. Just like honey or dewy skin, glass skin indicates extremely moisturized skin that gives off an almost transparent complexion. Glass skin gives off a "lit-from-within glow".
How to achieve Glass Skin:
To achieve glass skin, you have to take a multi-dimensional approach. Other skincare trends tend to focus on specific products, whereas this one is all about targeting every imperfection as well as preventing skin problems like fine lines, acne, scarring, hyperpigmentation and more.
For you to actually achieve glass skin, the surface of your skin must be extremely smooth – so bumps and rough texture have to go! Underneath the superficial layer of your skin, there must be a great amount of water. This is to create the moist and gleaming appearance that catches and reflects light – the skin should look plump and firm. 
Sounds simple enough right? It might sound simple and straightforward, but it does require consistency. Products need to be full of hydrating ingredients such as hyaluronic acid.
Now let's get to the nitty gritty part of the routine:
Step 1: Cleanse
The first step to achieving glass skin is cleansing to remove all that dirt and grime that has built up on your face over the day. Our Millionaire Cleanser is an effective cleanser with anti-bacterial protection for your skin! This creamy cleanser is the first step in your everyday cleansing routine. It is designed to rid your skin of grime, make-up and dead skin cells, it also locks in moisture and protects from bacteria and pollutants. Our cleanser is gentle enough to be used on all skin types and concentrated enough to provide true cleansing power!
Step 2: Exfoliator or Face Wash
Exfoliation is the next step to getting glass skin. Your skin shed its skin every 30 days. However, sometimes it doesn't do such a great job and that is why you need to give it a helping hand with exfoliating. Our Peel and Polish is a great exfoliator that removes dead skin cells, resurfaces the skin, brightens and lifts and so much more.
Now if you've read our blog on exfoliation, then you would know exfoliating daily isn't idea for your skin and could cause more harm than good for you that is why using our Millionaire Skin Glow Face Wash between using Peel and Polish is the way to go.
After cleansing, our Millionaire Skin Glow Face Wash is the next step to attaining glass skin. The skin glow face wash is a gentle, creamy daily face wash that cleans the skin and removes daily grime leaving you super clean and glowing, without stripping your skin of its natural oils. With vitamin c and AHA's, this is the perfect face wash to help you rid your skin of certain flaws and allow you to achieve glass skin.  
Step 3: Serum
Serums are one of the best ways to achieve glass skin, since they typically have a higher concentration of multitasking active ingredients. These then work to nourish the skin and promote collagen production, as well as providing firmness, minimising pore and evening our skin tones. Here at Millionaire Beauty we have quite a few serums you can choose from. However, to achieve glass skin we recommend Matrix DNA and Purity Serum.
Matrix DNA protects against infrared radiation and ultraviolet radiation, the two main culprits in causing inflammation, dehydration and wrinkles in our skin! Hyaluronic Acid, Vitamin C and Dipalmitoyl Hydroxyproline work with Matrixyl 3000 to fight the ageing process at a genetic level, lifting, tightening, firming, brightening and hydrating for maximum anti-ageing effects. We recommend using Matrix DNA even if you don't have wrinkles yet. Prevention is better than treatment, especially with wrinkle and fine lines.
Purity Serum is light yet powerful. It sinks into the skin to soften it and improve its natural texture. With orange oil and rose quartz, Purity soothes tired skin, targets fine lines and wrinkles, and leaves your complexion feeling smoother and beautifully toned. Use it in the morning as the very first step in your skin care routine, and during the day whenever you need a boost of hydration. It's also a great base for your make-up and helps to soothe tired, red skin.
Step 4: Moisturise
When it comes to skincare, moisturising is a no-brainer. However, when trying to achieve glass skin, you'll want to grab a moisturiser that is lightweight yet packed full of maximum moisture.
Our City Defence Moisturiser is an unflawed moisturiser, perfect for achieving glass skin. City Defence contains 20% Vitamin C (natural skin brightener) and 7% niacinamide (Vitamin B12 - strengthens and reduces blemishes) to protect the skin's elastin and collagen from pollution, harmful chemicals, environmental damage, UV light and biological threats. So all the hard work you put into achieving glass skin doesn't disappear after a day out in the polluted city.
Step 5: Eyes and Lips
Your glass-skin skin care routine can only be completed when your eyes and lips are hydrated. It would look slightly odd if you had beautiful plump skin, but dark circle, bags and chapped lips. That final step to achieving beautiful glass skin is our Hydrating Lip & Eye Rescue for concentrated hydration. With hyaluronic acid, Jojoba butter and Vitamin C, Lip & Eye Rescue is designed to penetrate the deeper layers of the skin and make lips and under eyes look and feel super smooth and highly conditioned.
And that ladies is how to achieve glass skin!
How old you are is your business. How old you look is ours.