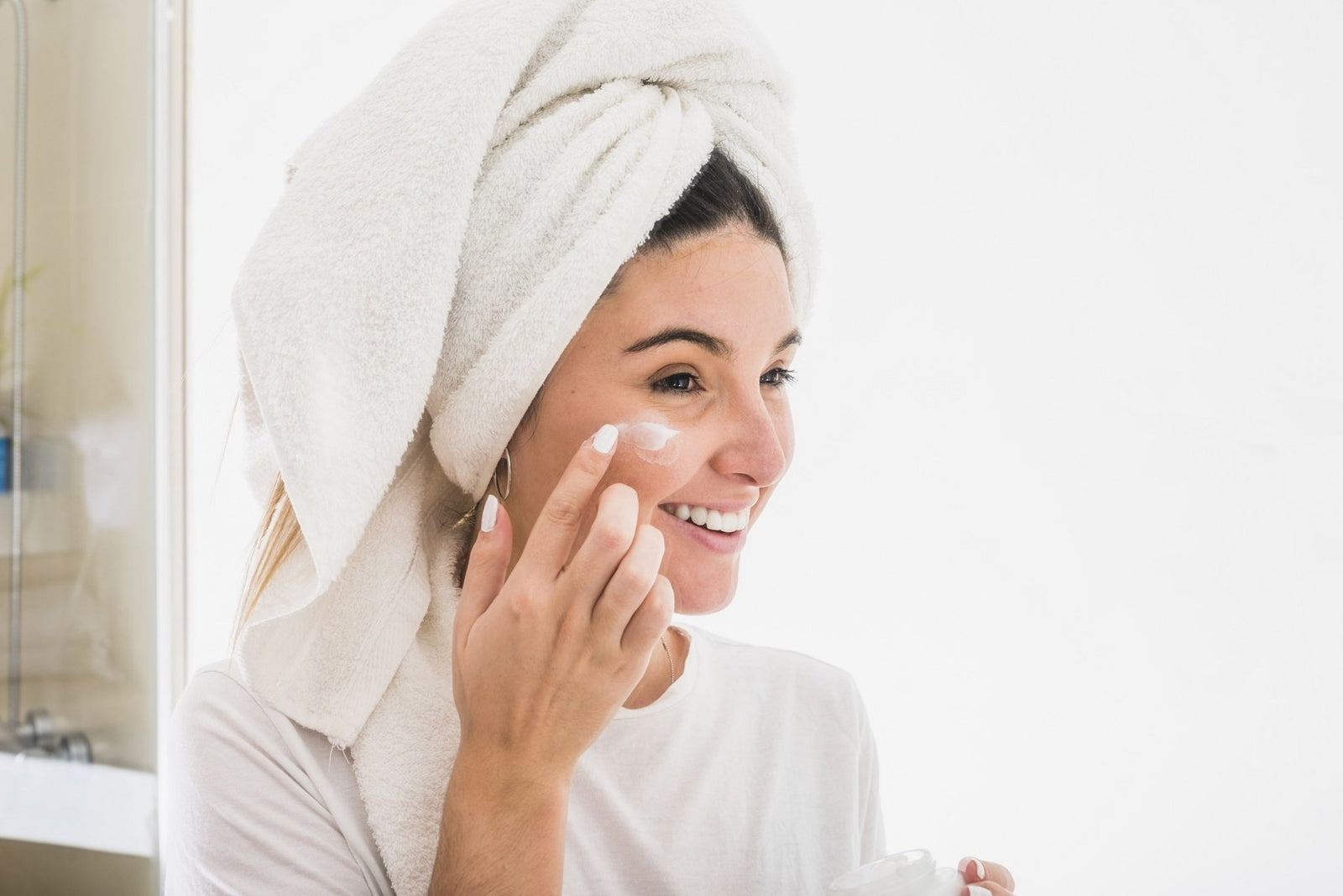 Ladies, we all been there: staring into a mirror analysing our faces, pointing out imperfection, discovering fine lines and wrinkles that have shown up out of thin air or thinking "when will I stop breaking out?" Well what I can tell you is that your skin will never magically be perfect on its own. It needs a helping hand. It needs you to show it some extra love and care with the perfect skincare routine and little life style changes.
Here are our top 5 thing that you should be doing to get clearer skin:
Water! Drink it!
We've said it once (or 35 times) and we'll say it again: you need to drink a minimum of 1.5 litre of water a day. It may seem like a lot but if you get yourself a cute water bottle that you carry around, it will encourage you to drink as much water as possible.
Little science lesson: skin cells – like other cells – are made up of water. If you don't drink water, your organs won't be able to function properly, this will then lead to dehydrated skin, leading to your skin being tight and flaky.
Exfoliate
Exfoliation is key. Dead skin can build up on your skin, along with dirt, oil and grime. The build-up of dirt and grime will clog your pores, preventing fresh new cells coming up. Essentially, if you don't exfoliate, there is no point in moisturising since you'll just be massaging dead skin!
Our Peel and Polish sloughs off the old dead cells, leaving skin revitalised. You can actually feel the old, bad skin coming off, making your skin look brighter and younger and paving the way for serums and moisturisers to do what they do best - revitalising and nourishing your skin.
Beauty sleep is real
Not enough sleep stresses your skin since you're not giving your body time to rest and recover from your daily life. Not getting enough sleep cause premature ageing, leading to fine lines and wrinkles. Especially after the age of 30, your skin will start to show the stresses of life. Our Matrix DNA is our most powerful anti-ageing serum. Matrix DNA protects against infrared radiation and ultraviolet radiation, the two main culprits in causing inflammation, dehydration and wrinkles in our skin! 
Shun the Sun
The UV rays of the sun are bad for your skin. Simple. These rays can cause the majority of skin damage and ages the sun in general. The sun can destroy the collagen and elastin that makes up the skins connective tissue.
That is why SPF 30 (minimum) is essential. Protect your skin now so future you can thank you!
Make moisturiser your best friend!
Whether you have dry skin, oily skin or combination skin, moisturiser is a must in your skin care routine. Moisturiser can balance your skins sebum production, prevent flaking and dry patches, will replenish lost moisture and plump your skin. Our Polypeptide Nourishing Moisturiser has thick and creamy formula for maximum hydration! Polypeptides are some of the most exciting ingredients in skincare today. They hydrate and firm the skin, stimulating it to produce new collagen, and strengthening keratin and elastin!
With winter here, take care of your skin and give it the extra care it needs.
How old you are is your business. How old you look is ours...