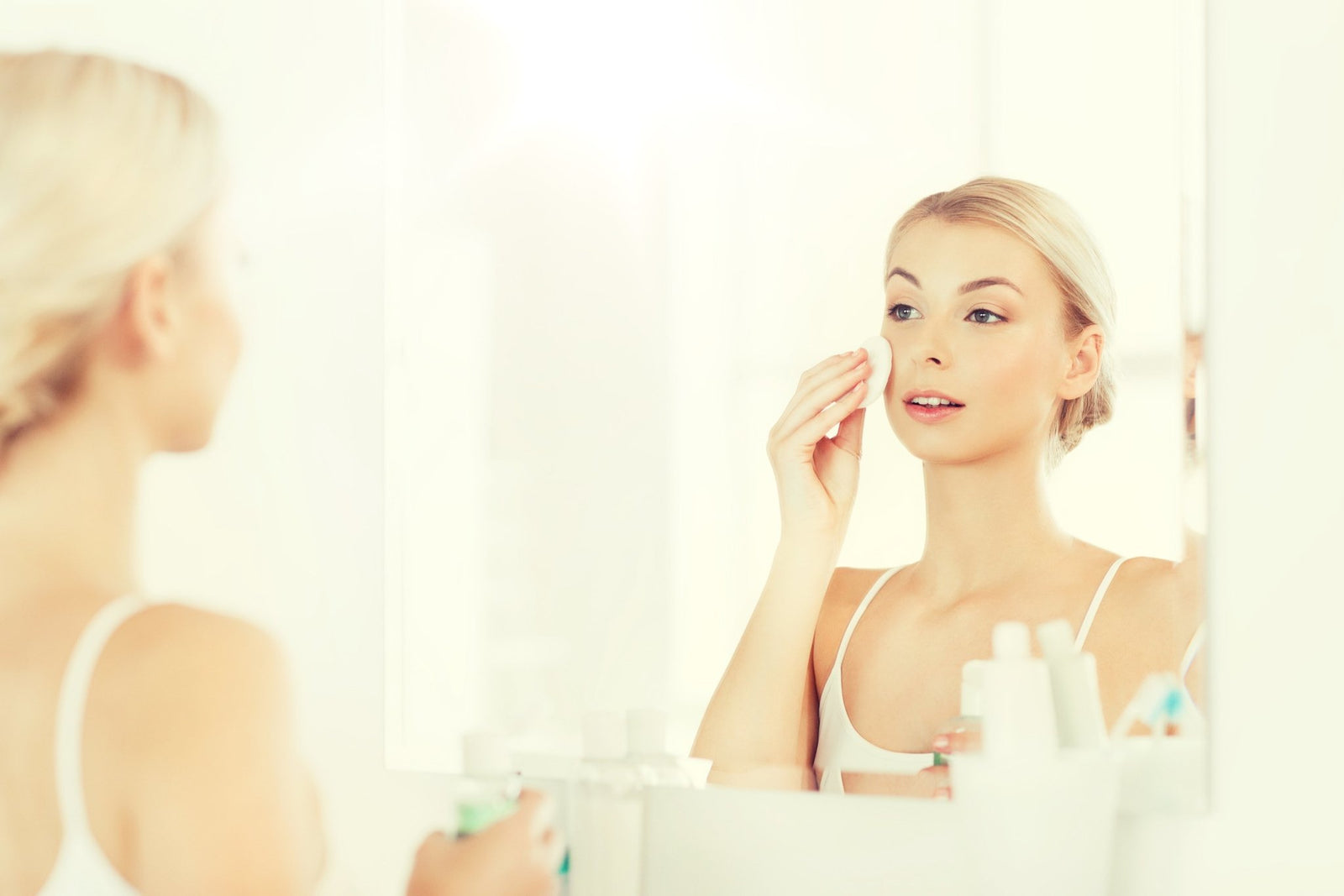 When paying close attention to your skin, you start to notice certain imperfections, one of which are blackheads.
Blackheads are small bumps that form on the skin as a result of clogged hair follicles and are a mild type of acne. The name blackhead comes from the head being black/ dark. Blackheads can appear mostly on the nose, chest and back, but can appear anywhere on the body. They are very easy to spot on the skin because of their dark colour.
What causes blackheads? 
Your body may be producing too much oil
The build-up of certain bacteria on your skin
Hormonal changed which increase oil production – birth control, puberty, etc
Dietary changes
Environmental pollution and dirt
They creep up on you but the right facial cleaning routine will keep them at bay!
There are many ways in which you may be able to treat blackheads:
Manual removal of blackheads
Dermatologist or skin specialist are trained to used special equipment such as a round loop extractor to remove the blackheads. Pressure is applied around the blackhead to remove it.
Microdermabrasion is the process of using a special instrument that has a rough surface to sand the top layers of the skin to remove the clogs that cause the blackheads.
Topical treatments such as gels or creams are probably the most straight forward for everyday life. Our Flawless Corrective Serum is the perfect solution for blackheads and acne.
Flawless Corrective Serum is suitable for all skin types, and it's super powerful in the fight against spots, acne and breakouts. It's anti-bacterial, moisturising and brightening, improving and evening out skin tone to give a smoother look.
Regular use can result in skin that's up to 6x brighter in just 21 days! Why don't you take the 21 day GLOW challenge? Your skin will look noticeably brighter after using Flawless Corrective Serum daily for three weeks - it's a promise!
Now, treatments are great, however, prevention is better! There are a two main things you can do to prevent blackheads:
Washing your face regularly and well, as soon as you wake up and before bed, no exceptions and no falling asleep with make up!
This may sound obvious but washing your face removes the oil build up which can cause said blackheads and even acne. Washing your face should be the first step of your skincare routine. Whether you have combination skin or oil skin, washing your face should be a staple in your routine. Our Millionaire Skin Glow Face Wash (100ml) is a gentle, creamy and rich daily face wash. It cleans the skin and removes daily grime leaving you super clean and glowing, without stripping your skin of its natural oils.
Exfoliation removes dead skin and can even help with signs of ageing. Chemical skin peels leave the skin vulnerable and exposed to sun and environmental damage, but we've created our own skin peel range that's gentle. It'll never leave skin vulnerable - just glowing and fresh-looking. Peel & Polish is a rich and creamy exfoliator, which contains Vitamin C, AHAs and BHAs that brighten, exfoliate and hydrate, leaving skin perfectly soft!
There you have it ladies – everything you need to know about blackheads!
How old you look is your business. How old you are is ours!