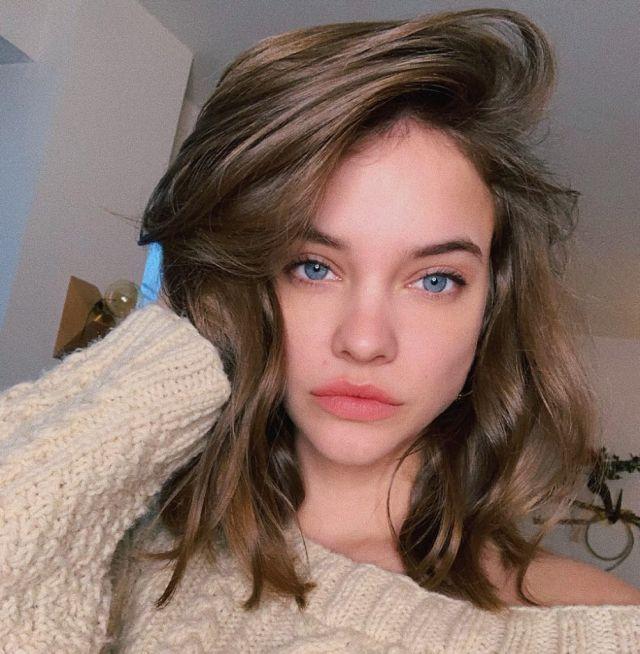 Most skin care routines are filled with products that aren't needed or don't have any benefits with no active ingredients. Barbara Palvin is keeping her routine simple in four steps and looking gorgeous makeup free so let's find out what her winning combination is.
In an interview with Harper's Bazaar, Barbara Palvin shows how she keeps her skin clear and glowing! And it is, believe it or not, very simple!
In 4 simple steps you could have marvellous skin just like this Victoria's secret model! 
All you have to do is: 
Cleanse
Apply Serum
Moisturise
Apply Lip balm
STEP 1 – Cleanse with Millionaire Beauty Skin Glow Face Wash to gently remove dirt and oil, perfect start to your morning
STEP 2 - Millionaire Purity Skin Serum - Leaves skin brighter and smoother
STEP 3 – Moisturise with Millionaire City Defence Vitamin C Moisturiser containing five AHAs to repair, restructure and moisturise
STEP 4 – Millionaire Beauty Hydrating Lip & Eye Rescue is the perfect 2 in 1 solution for around the eyes and lips.
"I don't think it makes a difference (rubbing her face in circles). Maybe it's all those years of modelling that I'm like oh, this would shoot pretty," Palvin says; if its good enough for a model who has walked for Prada and Chanel, then its good enough for us.
 When moisturising, it is important to remember to apply your cream to your neck "so you age the same way." Fantastic skincare tip to prevent ageing unevenly. Here at millionaire beauty, we are dedicated to providing products that work and that's why we focus on active ingredients and no nasty toxins.
This routine is best for those who don't have major problems with their skin, but want to prevent problems and protect their skin for the future. Barbara understand the importance of a thorough routine and we think it's great that she is happy to go makeup free and live the benefits of a great skincare routine. 
So remember ladies, don't hide it, love it with a great skincare routine that lets your face breath #makeupfree and loving it!