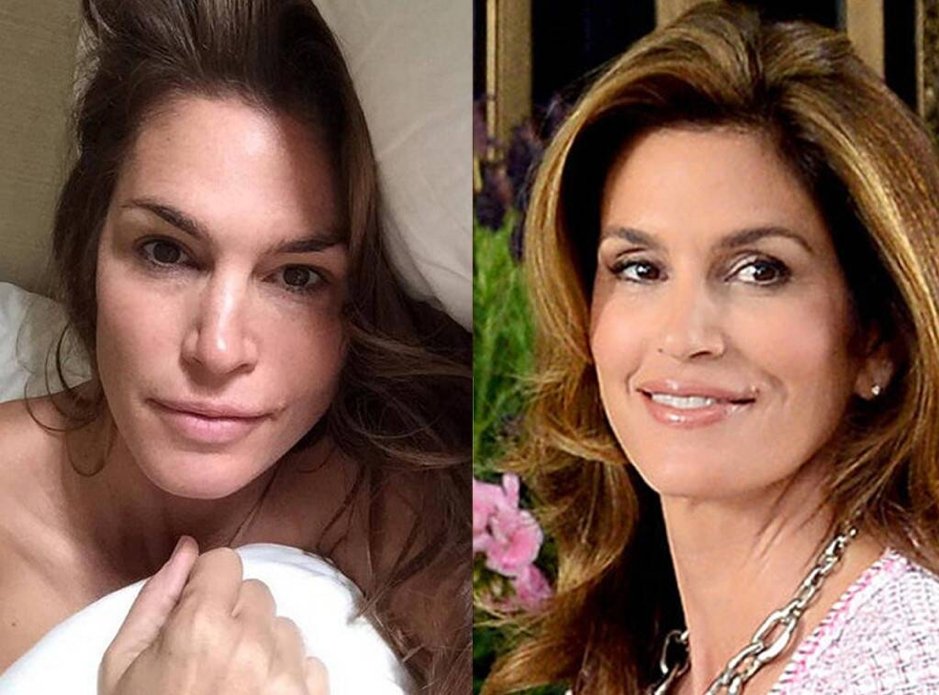 Makeup is fun. Whether you opt for full coverage foundation or a BB cream, your base is the most important factor in achieving a smooth result.
Cindy Crawford is renowned for her beautiful skin and natural makeup looks.
In a segment of beauty secrets with Vogue, she shared her morning skin care routine, to "getting out" as fast as she can.
Crawford's routine is pretty fool proof and easy to follow:
Wash your face
Apply serum
Eye cream
Moisturiser (with SPF 30)
How can our millionaire beauties get the classic Crawford skin?
STEP 1 – Cleanse with Millionaire Beauty Skin Glow Face Wash to gently remove grime.
STEP 2 – Antiaging with Millionaire Beauty Matrix DNA - our most powerful anti-ageing serum containing Matrixyl 3000 combines a tripeptide and a tetrapeptide. It lifts, moisturises, protects, reduce wrinkles by tightening the skin and boosting elasticity! 
STEP 3 – Although Crawford didn't use lip balm, our 2 in 1 Millionaire Beauty Hydrating Lip & Eye Rescue is perfect for the eyes as well as the lips! 
STEP 4 – Millionaire City Defence Vitamin C Moisturiser - brightens, repairs and protects.
City Defence contains 20% Vitamin C (natural skin brightener) and 7% niacinamide (Vitamin B12 - strengthens and reduces blemishes) to protect the skin's elastin and collagen from pollution, harmful chemicals, environmental damage, UV light and biological threats.
Cindy explained that her skin care routine is to allow her to put on her "very basic face". "It's called basic face because that's what most women need to know. How to get the basic out the door face. You wanna your simple routine that you know you're gonna feel good in incase you run into someone you went to high school with."  Relatable right? 
Cindy is looking incredible at 54 and we want to know what this super model celebrity is doing to keep looking so fr
How old you are is your business. How young you look is ours!