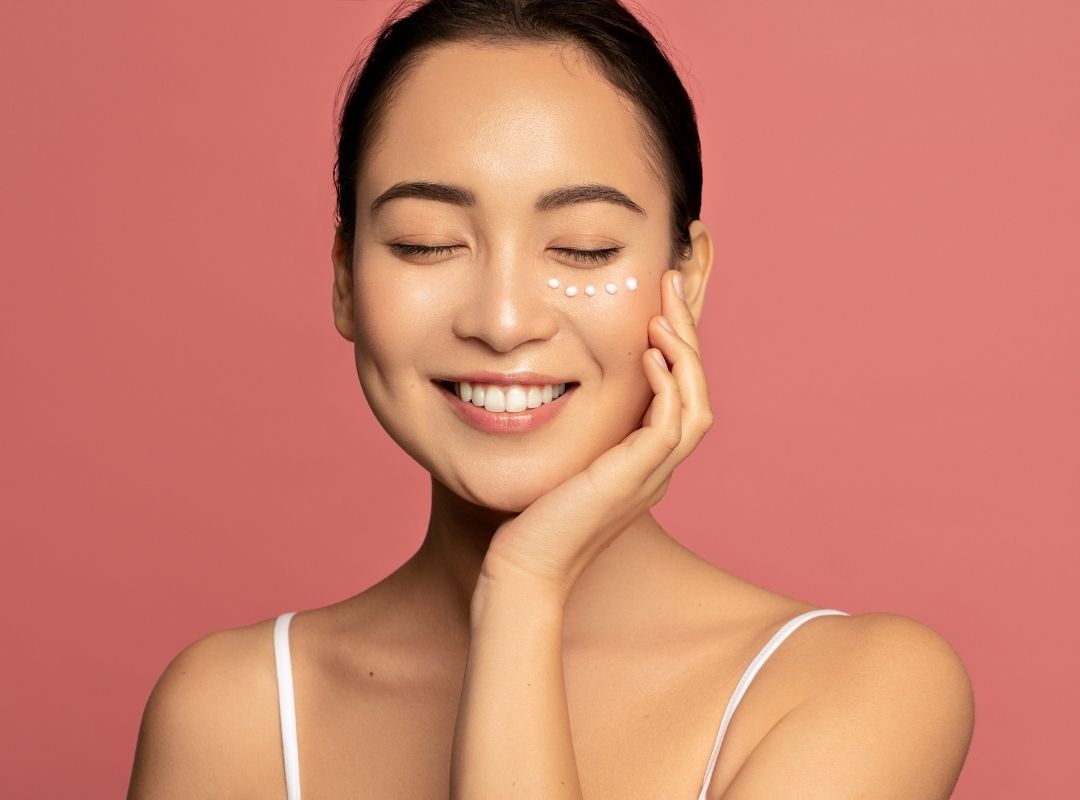 Since the skin around your eyes is much thinner and more sensitive than the rest of your face, signs of ageing will appear around your eyes first. This means you will need to pay extra special care to your eyes and the eye cream you use.
What ingredients should you seek in your eye creams?
The purpose of eye creams is to help reduce puffiness and wrinkles, make your face appear younger and more awake.
Antioxidants, like vitamin C: shield your eyes from future damage from sun, pollution, stress and lack of sleep
Peptides: help increase elastin and collagen production
Hyaluronic acid and shea butter: hydrate and seal in moisture around the eye area to prevent fine lines
Our Lip and Eye Rescue  intensely concentrated. This rescue and defence treatment deeply condition and hydrates the lips, actively pushing out dry and dead cells and smoothing them from the inside out, giving them a plumper, fuller appearance with each application.
Now for the question at hand: How do you properly apply eye cream?
Step 1 – Apply a pea-sized amount of Lip and Eye Rescue onto your ring finger
Since our eye cream is super concentrated, a pea-sized amount of cream is more than you need for both your eyes. Because your eye area is so delicate, using your ring finger is the best way forward since it has the lightest touch and you don't want to put too much pressure on your eye.
Step 2 – Apply small dots from the inner corner underneath your eye to your brow bone 
When applying the cream start in the inner corner underneath your eye and work up to your brow bone. Gently tap the dots of cream to stimulate circulation until the product is fully absorbed. Make sure you do not stretch or pull the skin whilst doing this and this will cause fine lines and wrinkles.
Step 3 – Give the product time absorb
Before applying anything on top such as concealer, wait about 90 seconds before applying concealer or other products.
And there you have it ladies, the best way to apply your eye cream!
How old you are is your business. How old you look is ours.