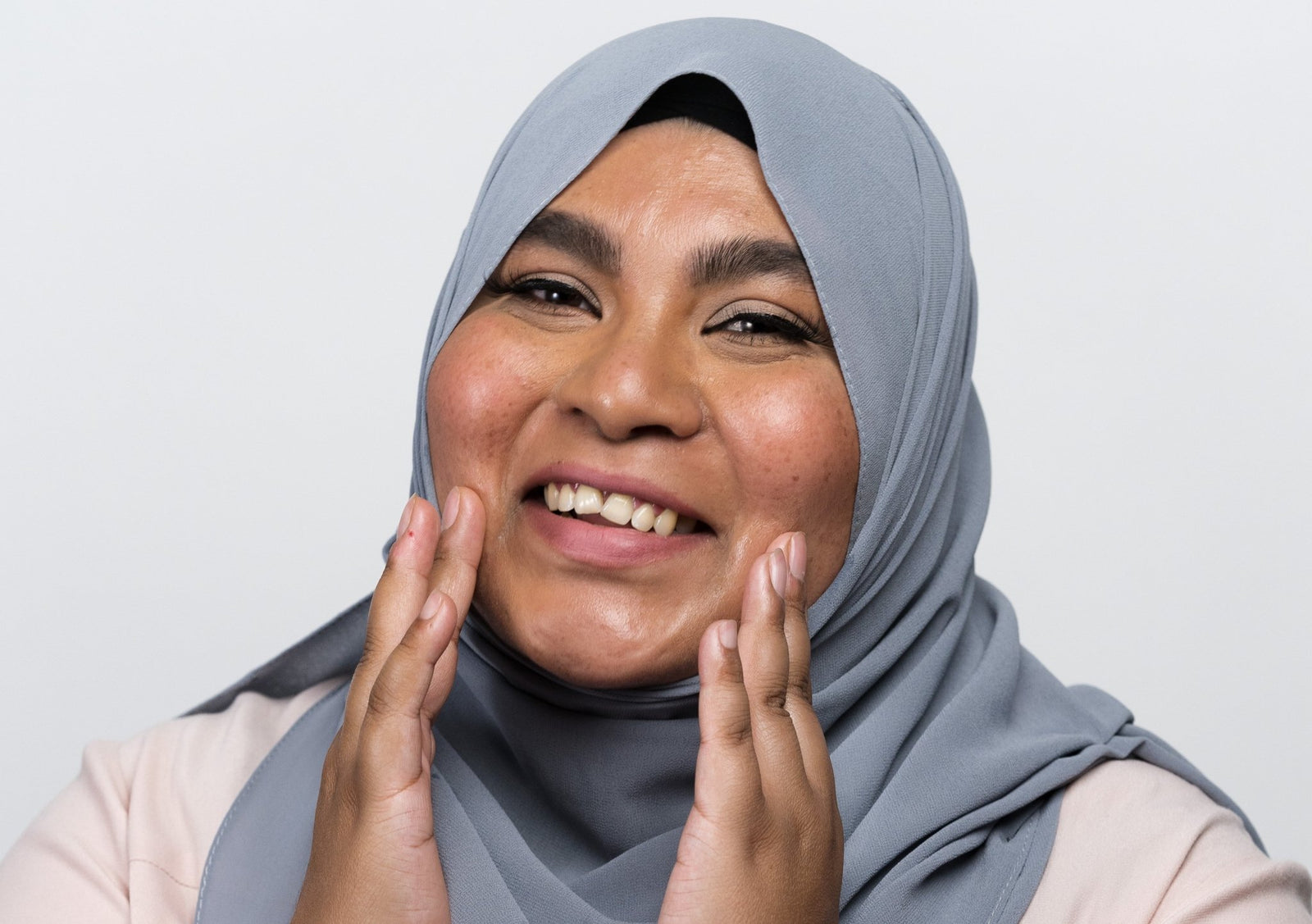 Ramadan Skincare Tips That'll Leave Your Skin Feeling Hydrated & Looking Radiant!
As your routine is changing for those fasting, it's easy for skincare to be forgotten about.
Millionaire Beauty is here to make sure the daily fast doesn't take a toll on your natural radiance, plus who doesn't love a little bit of TLC? 
Here are a few of our favourite tips to get your skin through Ramadan:
1. Drink plenty of water when closing and opening your fast
While not drinking any water during the day, your body will become dehydrated and this'll show through your skin. Dehydration can cause dryness, fine lines, wrinkles and sagginess on your skin, so make sure you consume enough water from Iftar to Suhoor.
          How much water do you need?
For a healthy adult, it is advised to consume 1.5 – 2 lt. of water each day.
If you're not a massive fan of drinking plenty of water, add a few slices of lemon or some frozen berries! 
2.  Choose a rich moisturiser 
Moisturising should already be part of your everyday skincare routine. While not drinking any water through out the day, give your skin that extra hydrating boost by using a rich moisturiser that's packed with natural ingredients and minerals like Millionaire City Defence Vitamin C Moisturiser.
Vitamin C City Defence Moisturiser defends, repairs and brighten the skin - perfect for dehydrated skin during Ramadan! 
We use 20% of raw Vitamin C and 7% Niacinamide in City Defence - they're the superstars in this party. Then we add rich Aloe Vera, organic coconut oil and five AHAs to repair, restructure and deeply moisturise. 
3. Pay extra attention to the eye area and lips
The skin around your eyes and lips are more prone to damage as the skins much more thinner. 
Skin dehydration causes irritation, fine lines and wrinkles and it's mostly visible in your eye area. Choose a hydrating eye cream, we recommend Lip & Eye Rescue.
4. Try and be take a break from make-up
Wearing heavy make-up can block your skins pores which can lead to acne and other skin imperfections. 
If you're not consuming enough water during Ramadan, your skin's natural balance is affected. Go for a natural make-up look or if your a make-up addict then never forget to properly cleanse your skin. 
During this month, take the time to rest physically and spiritually all while loving your skin.