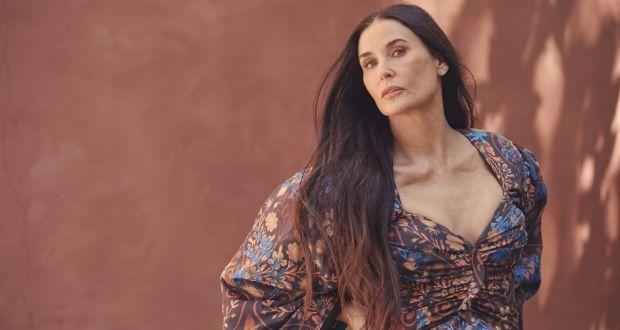 The secret to perfect skin is the question on all our minds. How can we avoid wrinkles? How do we stop acne from taking over our faces? How do we make sure our skin is cared for?
Well look no further ladies, as Demi Moore revealed her skincare secrets with Harper's Bazaar and we figured our millionaire beauties would love to hear our take on it.
So, what are the steps to achieving such luminous skin after a long day at work?
Cleanser
Serum
Moisturiser
Vitamin infused oil
Here's how our millionaire beauties can get a flawless regimen to achieve Moore's skin. 
STEP 1 – Cleanse with Millionaire Beauty Skin Glow Face Wash to gently remove daily grime.
STEP 2 – Add a few drops of Millionaire Beauty Matrix DNA - our most powerful anti-ageing serum containing Matrixyl 3000 combines a tripeptide and a tetrapeptide. It lifts, moisturises, protects, reduce wrinkles by tightening the skin and boosting elasticity!
STEP 3 & 4 – Add a few drops of our Millionaire Super Nova - for brighter, nourished skin that shines to our Millionaire City Defence Vitamin C Moisturiser containing five AHAs to repair, restructure and moisturise.
Demi explained her products have to be "really high quality, clean active ingredients", which works for us, since all our millionaire products are filled with active ingredients such as AHA, Vitamin C, retinol and much more, ready to restore and replenish your skin.
At 57, we can all agree that Demi Moore has skin that we're all envious of. So, to get such a beautiful complexion, follow the steps above and see your skin begin the transform. 
How old you are is your business. How young you look is ours!