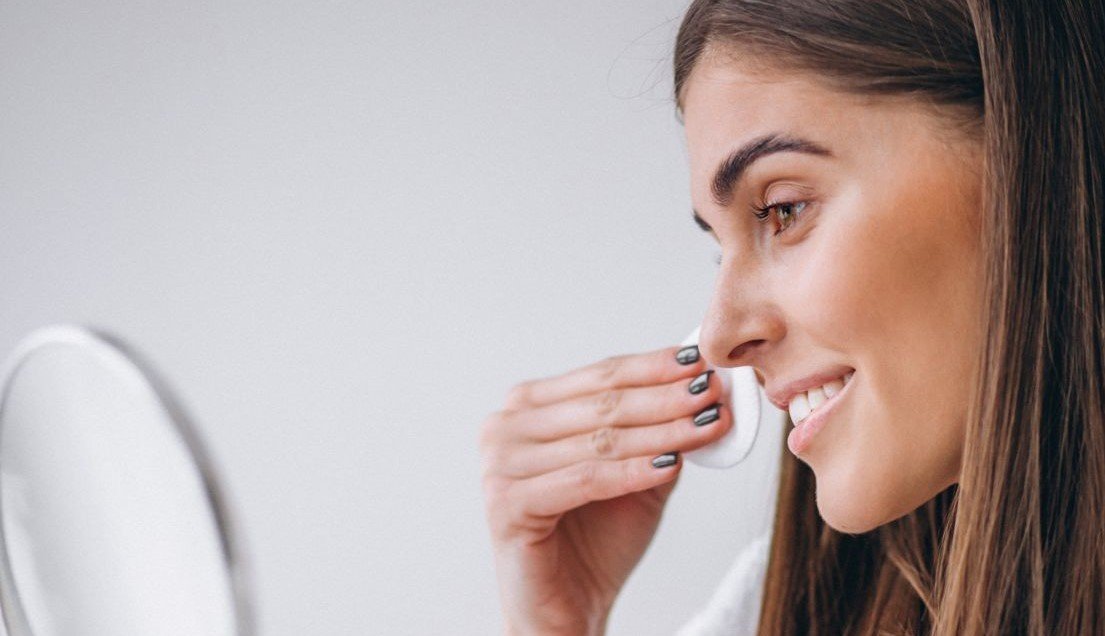 A struggle for many women is oily skin. Whether it ruins their makeup or just makes you look like you've smothered oil all over your face, oily skin can make you feel conscious of how your skin looks and hard to manage. We don't want you reaching for cosmetics the clog your pores and suffocate your skin so let's look at what you can do before you powder your shiny nose!
Now, how do we know if we have oil skin?
People with blackheads or enlarged pores usually suffer from oil skin, this also applies to breakout prone, shiny and grease, acne and rough skin which all indicate your skin is over producing oils. You might notice these symptoms are more exaggerated in your t-zone i.e. more shine, spots or larger pores in these areas.
So how can we combat these issues?
What can you do when trying to reduce the oily t-zone?
Exfoliate
Moisturise
Avoid oily food
Blitz the breakout with treatments
Increase your water intake
Avoid:
Over exfoliating with harsh products as this dry's out the skin
Using harsh cleansing soaps and facial washes that remove everything from the skin (this causes your skin to over produce oils)
Caking on the cosmetics - this clogs pores and can cause the skin to react
Going to bed in makeup - causing outbreaks and spots
Being dehydrated
Using heavy oils in skincare
Eating foods containing unhealthy oils
At Millionaire beauty we have the perfect range and guidance to manage your skin so you don't have to worry. Products that dry out the skin will cause the skin to over produce natural oils so cleanse and exfoliate gently, keep moisturised, treat underlying conditions such as acne or hormonal breakouts. Be aware of what you eat and drink and look out for the effects on your skin to make good choices!
You need to start with our skincare routine essential, Melting Magic. Millionaire Melting Magic is a unique combination of natural AHAs (Alpha Hydroxy Acids) including Glycolic Acid. We use between 7% and 15% of each AHA for maximum results.
This golden gel gently melts away dead skin cells, reduces acne scarring and fine lines and wrinkles, and fades away pigmentation and discolouration by working deep into the layers of the skin. It penetrates deep into the skin structure, making skin visibly brighter and clearer. This is also brilliant for outbreak and acne prone skin and the results from our regular users are clear to see!
Next you must moisturise and protect using Millionaire City Defence Vitamin C Moisturiser. City Defence contains 20% Vitamin C (natural skin brightener) and 7% niacinamide (Vitamin B12 - strengthens and reduces blemishes) to protect the skin's elastin and collagen from pollution, harmful chemicals, environmental damage, UV light and biological threats. This moisturiser is perfect for acne prone skin as it defends your skins outer layer from harmful chemicals in the air.
And finally you must banish the breakout using the renowned Flawless Corrective Serum.
Millionaire Flawless Corrective Serum for spots and acne contains Azelaic Acid – a clinically proven miracle acne reducer and skin brightener. We call it our GLOW serum because it improves skin brightness, reduces pigmentation and saves your face! It's an unbeatable acne saviour, helping to treat the symptoms of acne and reduce redness and rosacea.

And remember ladies to drink at least 1.5 litres of water a day! Water works wonders for your skin!
How old you are is your business. How young you look is ours!