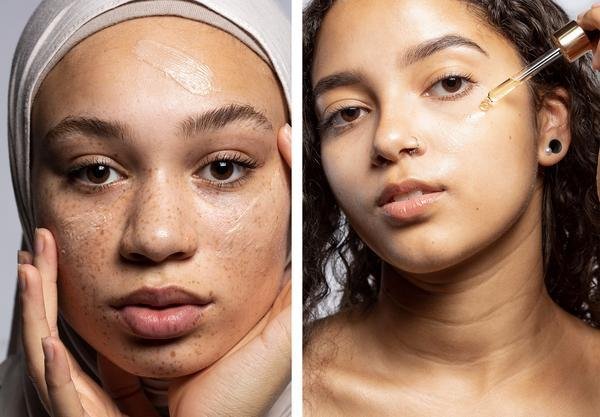 Most people are raving about retinol, but they don't actually understand what it does, or even what it is.
Retinol evens out your skin tone, leaving your skin looking smoother, feeling  softer and more radiant. We loving nothing more than glowing clear skin so dig a little deeper to find out more about this incredible ingredient found in Retinol Max.
Retinol is part of the Retinoid family. And retinoids are a compound derived from Vitamin A. Sciencey right? Well we try!
Retinol is an artificial derivative of Vitamin-A and when applied onto this skin, it converts to retinoic acid.
OurRetinol MAX:
Renews dull skin
Breaks down pigmentation
Minimises acne scarring and reduce dark patches
Gives you younger, fresher skin
3 Benefits of Retinol
Retinol has countless benefit, making it one of my favourite active ingredients. Here are my top 3 reasons as to why I love retinol.
Retinol can clear up your acne
Are you finding that no acne treatment is working? Retinol could be the solution to all your problems. Retinol unclogs your pores, preventing a breakout.
Retinol fights the signs of aging
Since retinol is one of the most used and studied active ingredients, its been found to have many benefits, one of which is its anti-ageing properties. After a certain age, most of us need a degree of retinol - or Vitamin A - on our skin. It exfoliates, helps in the production of collagen and fights free radicals. It firms the structure of the skin, diminishes fine lines and wrinkles, smooths and refines the complexion, you couldn't ask for more for your skin!
Can even out your complexion
Retinol MAX encourages cell renewal from the deeper layers of the skin upwards, resulting in a firmer, smoother, younger looking complexion. It reduces hyperpigmentation, fades out acne scarring and dark patches, brightens dull skin and renews the complexion.
Retinol has so many more benefits, so I could go on all day! From acting as an acne treatment to reducing the appearance of pores, retinol is one of my most favourite active ingredients!
Let us know how much you love retinol max in the reviews.
 And remember ... How old you are is your business, how old you look is ours!