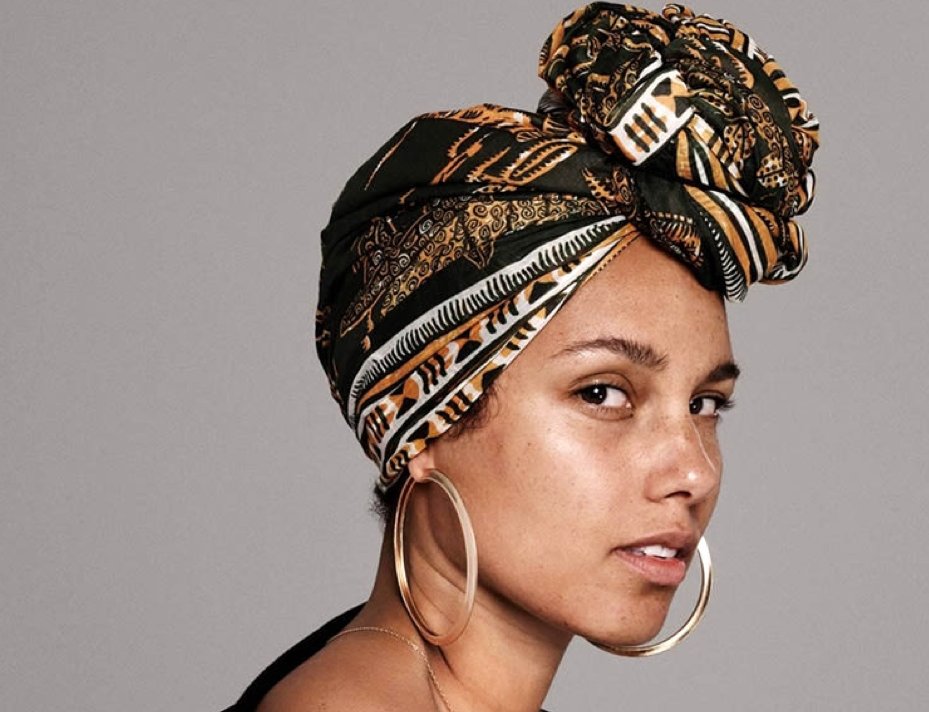 Going makeup free is sometimes easier said than done. But we do love it when we see fellow woman embracing their natural beauty.
Around 2016, Alicia Keys was one of the very first celebrities to push for women to embrace naturality. Posing her album 'Here', she opted for a makeup-free look, encouraging women to embrace their natural beauty. Now, this is one trend we hope stays around forever!
Keys shared her skincare routine with Vogue and although it was an all-inclusive routine, her eye cream alone cost a whopping £378.20!
 So, how can we all achieve Alicia Keys standard skin? The steps are quite simple and easy to follow:
Cleanse
Mask exfoliator
Aloe Vera calming gel
Rose water
Eye cream
Moisturiser (with SPF)
Lip balm
Keys said: "My skin wants to cause me trouble and break out". For our ladies who also suffer from skin problems, cleansing is an especially important step to prevent the build-up of dirt and oil.
How can our millionaire beauties get an impeccable routine to achieve the infamous Keys sparkle? (Without spending crazy celebrity £££)
STEP 1 – Cleanse with Millionaire Beauty Skin Glow Face Wash to gently remove daily grime - Our face wash gently removes all the nasties that have collected on your skin making it ready for a good exfoliator to refresh the skin.
STEP 2 – Exfoliate with Millionaire Beauty Peel and polish, the rich and creamy formula will leave your skin feeling oh so smooth you won't even realise it's exfoliating and cleansing your pores so you are ready to treat your skin.
STEP 3 – Millionaire Flawless Corrector serum - Fights acne break outs, leaves skin brighter and smoother - If you are prone o the odd spot or a full on break out keep a bottle handy. Dab on spots and leave on over night. This is a best seller for women of all ages tackling hormonal breakouts.
STEP 4 & 5 - Millionaire Beauty Hydrating Lip & Eye Rescue is the perfect 2 in 1 solution for around the eyes and lips - Pluming the lips them fuller & brightening your under eyes making your face look healthier & brighter without the need for cosmetics and covering your skin.
STEP 6 – Moisturise with Millionaire City Defence Vitamin C Moisturisercontaining five AHAs to repair, restructure and moisturise - This protects your skin from the pollution and actively repairs using a high dose of vitamin c in the cream for daily use.
Alicia said: "I swear it the most strongest, most empowered, most free and honestly beautiful that I have ever felt". She even hosted the Grammys makeup free! Her great skin is down to the active ingredients in her products. Our millionaire beauty products are packed with Vitamin C, AHA's, BHA's, retinol and many other active ingredients to keep your skin glowing, healthy and clear. We hope this makeup trend keeps growing and more women find the confidence to go makeup free because they love their clear skin.
Lastly, one of the most important steps Keys highlighted in her routine was the amount of water she drinks. She explained how she never used to "think water was part of a skin care regime" so don't forget to keep a water bottle close and keep hydrated to keep your skin glowing.
How old you are is your business. How great you look is ours!