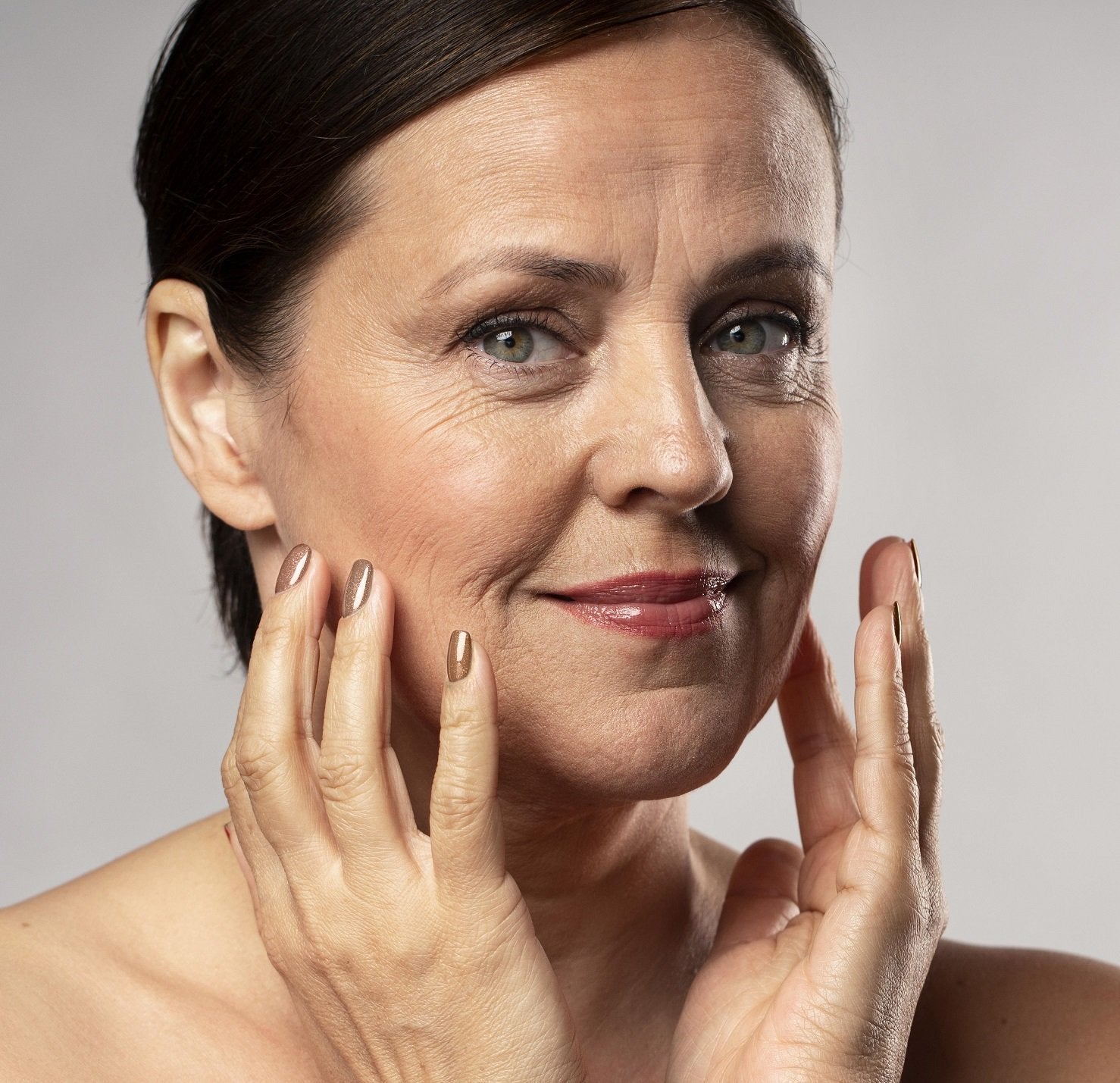 Your skin is the largest organ and it goes through A LOT! A poor diet with lack of nutrition, exposure to the harmful UV rays of the sun and stress can all cause premature ageing of the skin. Unfortunately, these factors can wreak havoc on the inside and out.
However, the light at the end of the tunnel if that if you truly understand skin – as we do here at Millionaire Beauty – you can protect your skin!
Now, if we were to take a look at the life of your skin, we are more than certain there are thing you could be doing to give it a little extra love, giving you a healthy, glowing complexation.
6:00 a.m.
You most likely wake up restless and completely unsatisfied with the quality of sleep – and we already know that lack of sleep is terrible for your skin. We know that sleep allows your body to go through the natural cycle of cellular repair and lack of sleep inhibits your body from completing these natural cycles.
For these mornings, you need Peel and Polish. With this perfect exfoliator, you can actually feel the old, bad skin coming off, making your skin look brighter and younger and paving the way for serums and moisturisers to do what they do best - revitalising and nourishing your skin!
To moisturise, Millionaire City Defence Vitamin C is the best moisturiser to use. City Defence will ensure your skin is protected from all the cities pollution.
8:00 a.m.
By 8am you're probably running out the front door for the school run and have completely forgotten to put on your sunscreen. This ladies is probably the main reason we develop wrinkles! 90% of wrinkles are formed due to the harmful UV rays of the sun. Just was you wouldn't dream of going about your day without brushing your teeth, it has the be the same with sunscreen. Sunscreen can significantly reduce the risk of developing hyperpigmentation and skin cancer. There is no negotiation when it comes to sunscreen – you must wear it. SPF 30 and above is the way to go. Sunscreen must even be worn indoor – your skin comes into contact through the windows!
12:00 p.m.
It's midday. You've has a busy morning with the kids and have been working. At this point, you're starving and ready to eat anything insight! But this ladies is where you have to right decision and chose something nutritional and healthy. Sugary foods and unhealthy fats can destroy your skin, causing premature ageing and acne. Opt for an omega-3 rich meal such as fish, nuts and olive oil. These foods increase collagen production and cell turnover.
5:00 p.m. 
You're probably on your way to pick up the kids from afterschool club. You've had a tiresome day at work. You roll your window to get some "fresh air".  But what you haven't thought out is all the pollutants that this so called "fresh air" is filled with. This is why our Millionaire City Defence Vitamin C is so important to use. City Defence contains 20% Vitamin C (natural skin brightener) and 7% niacinamide (Vitamin B12 - strengthens and reduces blemishes) to protect the skin's elastin and collagen from pollution, harmful chemicals, environmental damage, UV light and biological threats.
7:30 p.m.
If you're anything like us here at Millionaire Beauty, you're probably taking work home and reading all the unread emails! However, this is mostly going to put a damper on your evening and could also be affecting your skin – especially if you have acne prone skin.
Although stress might not be the exact thing causing your acne, it can however worsen it. Aside from pimples, acne is usually accompanied by redness, blackheads, itching and whiteheads. And that is definitely not what you want!
If you have noticed any acne flare ups, then you need our Flawless Corrective Serum. Millionaire Flawless Corrective Serum contains Azelaic Acid. It is a clinically proven miracle acne reducer and skin brightener. We call it our GLOW serum because it improves skin brightness, reduces pigmentation and saves your face! It's an unbeatable acne saviour, helping to treat the symptoms of acne and reduce redness and rosacea.
9:30 p.m.
It's almost bedtime, that means it's time for your night-time skin care routine. At this point we would recommend a simple routine to give your skin the nourishment that it needs.
Our Millionaire Skin Glow Face Wash is a gentle, creamy daily face wash. It cleans the skin and removes daily grime leaving you super clean and glowing, without stripping your skin of its natural oils.
Next, use Millionaire Melting Magic which reveals your glowing complexion! Millionaire Melting Magic is a unique combination of natural AHAs (Alpha Hydroxy Acids) including Glycolic Acid. We use between 7% and 15% of each AHA for maximum results!
Once that's set it, Millionaire Retinol MAX is the way to go! It reduces fine lines and actively combats skin fatigue! Retinol Max stimulates the production of collagen and thickens the skin, fading out fine lines and wrinkles and speeding up the turnover of cells.
With extra retinol and concentrated hyaluronic acid it smooths the skin and breaks down pigmentation, making you look younger, brighter and more radiant. Just want you need after a long day!
And finally, finish off with Matrix DNA, our most powerful anti-ageing serum. Hyaluronic Acid, Vitamin C and Dipalmitoyl Hydroxyproline work with Matrixyl 3000 to fight the ageing process at a genetic level, lifting, tightening, firming, brightening and hydrating for maximum anti-ageing effects.
You can buy the Power Lift Trio here!
 Skincare routine's are your key to achieving your skin health goals!
And there you have it ladies – how to combat everyday stressors that are causing your skin to age!
How old you are is your business. How old you look is ours.