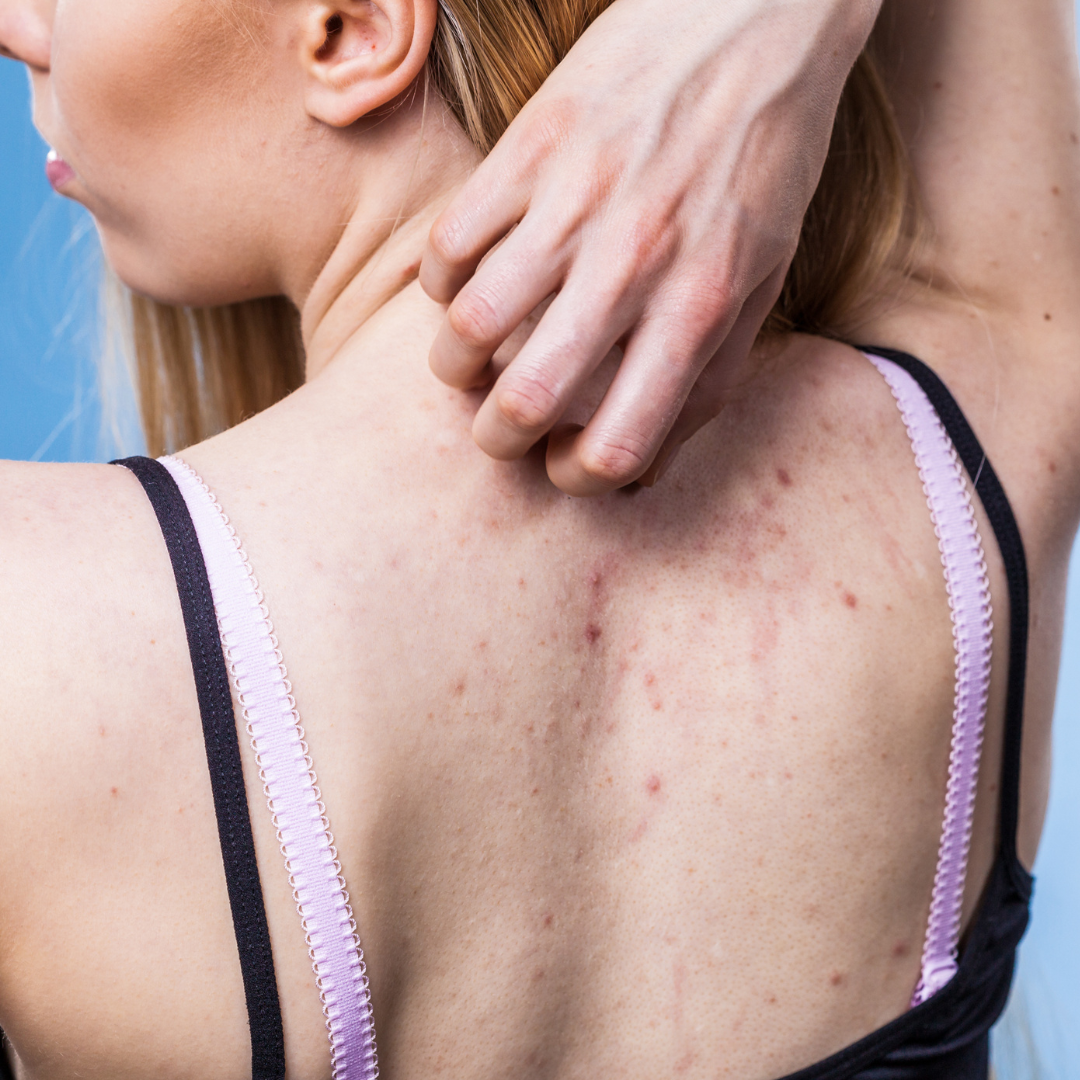 Hormonal acne can flare up anywhere on your body. It is normal. The changes in your hormones could be causing the breakouts on your back!
An increase in testosterone levels can contribute to hormonal acne as it boosts the production of sebum which leads to blocked pores.
You can prevent and calm breakouts on your back by cleansing and exfoliating regularly and using a Flawless Corrective - a medical grade acne serum that uses retinol and azelaic acid. And always make sure you cleanse your body everyday. 
Millionaire Beauty UK uses retinol and azelaic acid in their medical grade acne treatment, Flawless Corrective.
Hormonal acne, back acne, body acne, back spots, red spots, pimples, hormonal breakout, red acne