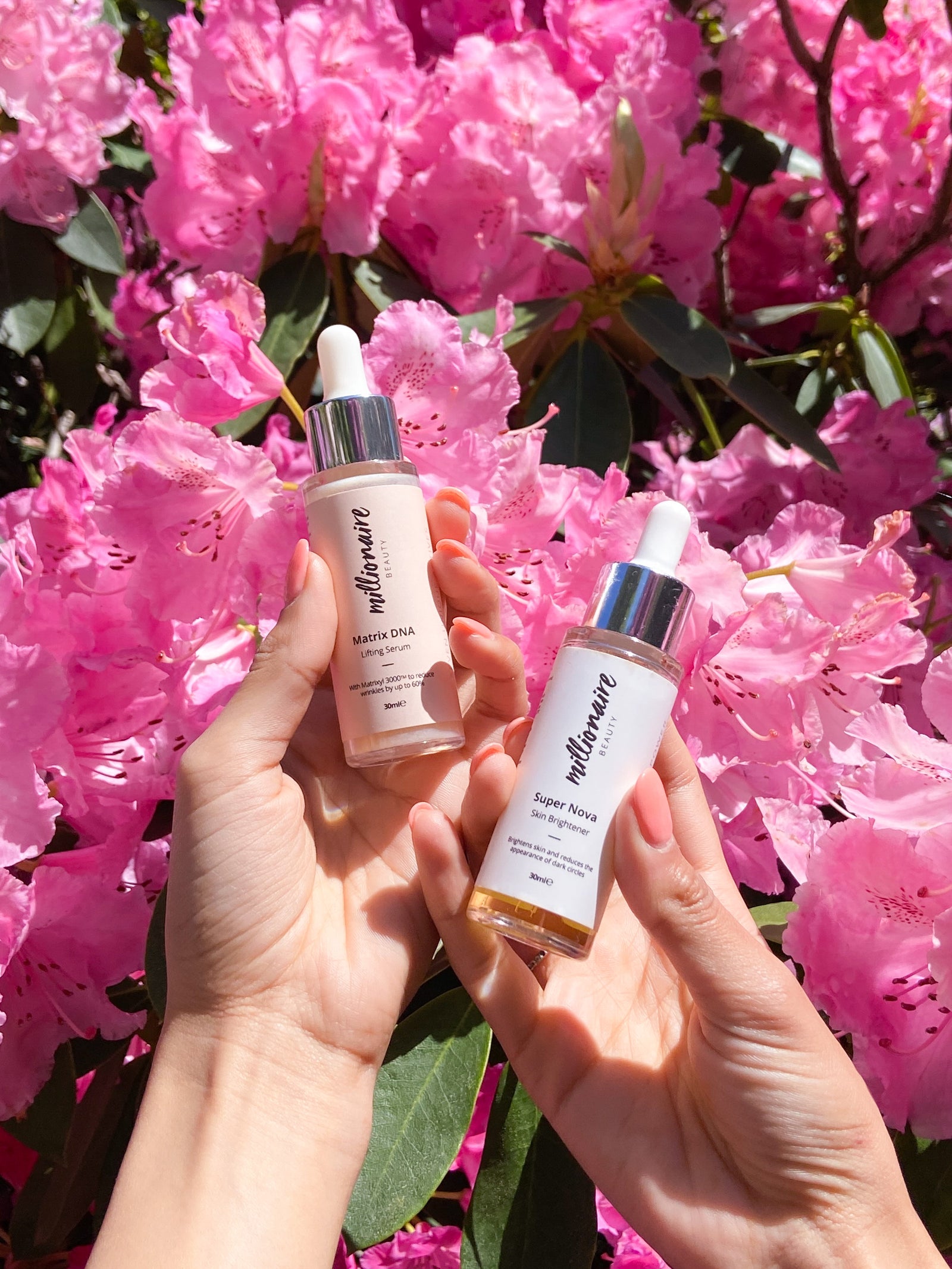 Dark under eye circles treatments should tackle hydrating the thin skin under the eyes to tackle the shadows they cause and reducing the sunken look which can age and make the face tired looking. Having dark circles under the eyes can impact confidence in the way you look and feel and make people feel the need to hide their skin under concealers and makeup to brighten the under eyes. 
Matrix DNA is a great serum for dark under eyes it tightens and plumps the under eye skin and reduces the appearance of shadows and sunken tired eyes. Supernova face oil is a great treatment for pigmentation under the eye. The under eye treatment reduces pigmentation and brightens the under eye.
Matrix DNA and Supernova are great Dark circles skincare products.
Dark circles, dark under eye skincare, dark under eye Serums, dark circles, reducing dark circles, dark circles skincare routine, brightening under eyes and treating dark circles.